Are you a big fan of fancy pens? How about fountain pens? The truth is that you can use them for several different occasions and due to several different reasons. Also, if you are a doctor, a businessman, a teacher, or in any other profession where you might want to look serious, professional, and formal, fountain pens are a must-have in your case! They can also come in handy as some gorgeous and stylish birthday presents. Keep on reading and find out what are some of the best fountain pens to add to your collection.
What is a fountain pen?
Wondering what it is and how is it different from a regular pen model? Well, a fountain pen is a type of writing pen that is filled with refillable ink. It is thicker and has more weight to it than other pens that we use daily. Let's not forget that it is also pricier. It is sturdy, hefty, and high-quality, often made out of several following parts:
A nib: pointy end that you write with
Ink reservoir: filled with colored pigmented ink (some also have interchangeable cartridges instead)
Case: for handy traveling purposes
How to use it?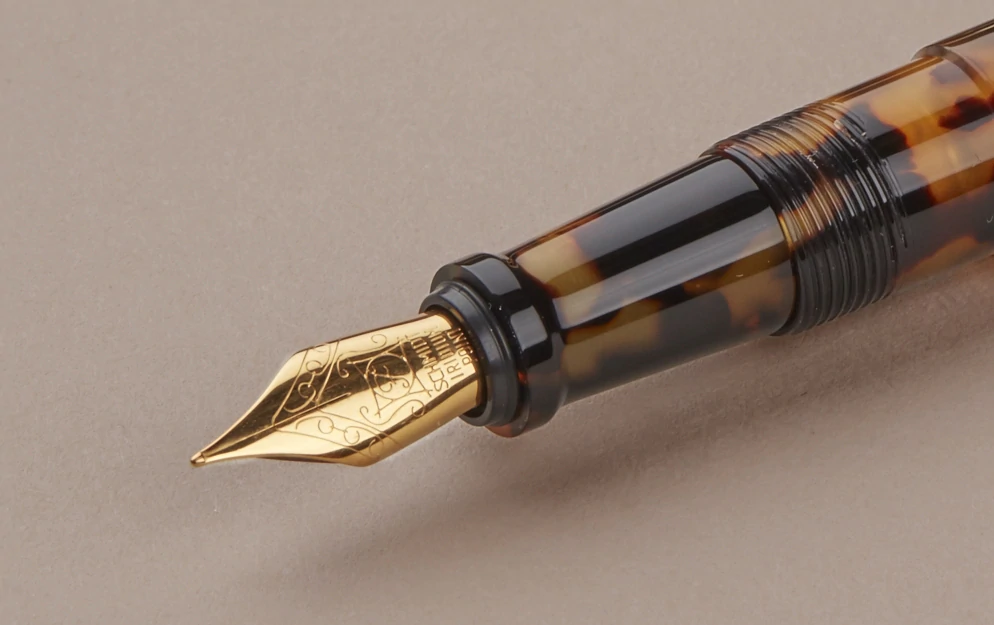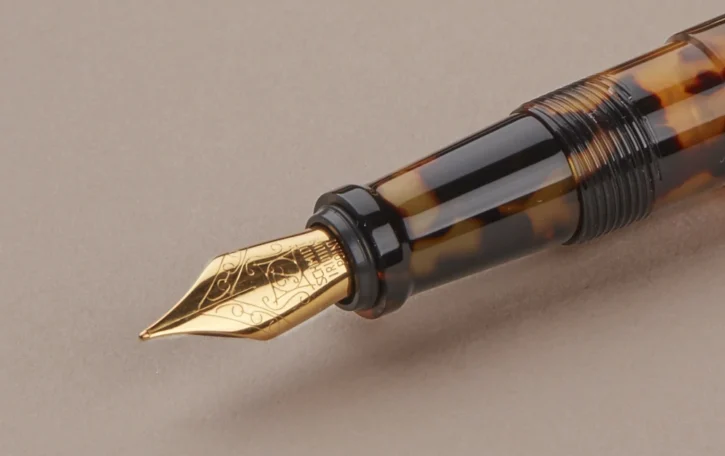 Step 1: Install the ink. Install the cartridge by unscrewing the grip section from the barrel. Make sure that the cartridge slides firmly into place. Not all cartridges can be used with all the pen models, so heads up.
Step 2: Make sure to give it time so that the ink fully saturates into the pen. There are different fillings depending on your model, so make sure to get the right kind. Also, don't be surprised if your pen doesn't work immediately. It may take some time for pigment to disturb evenly.
Step 3: Hold it right and don't be too hard with it. It won't write well if you hold it upside down or at a too high or too low of an angle. Aim for a 45-degree angle. Do not press too hard since this pen requires a lightweight approach. Being too rough with it may leave messy marks.
Step 4: Always put the cap back on. Otherwise, the ink in the nib will dry out and the pen won't work the next time you use it. Also, try to clean it by removing any clogged-up bits with a bit of paper. This is a must-do step for proper maintenance.
Different types of fountain pens and ink options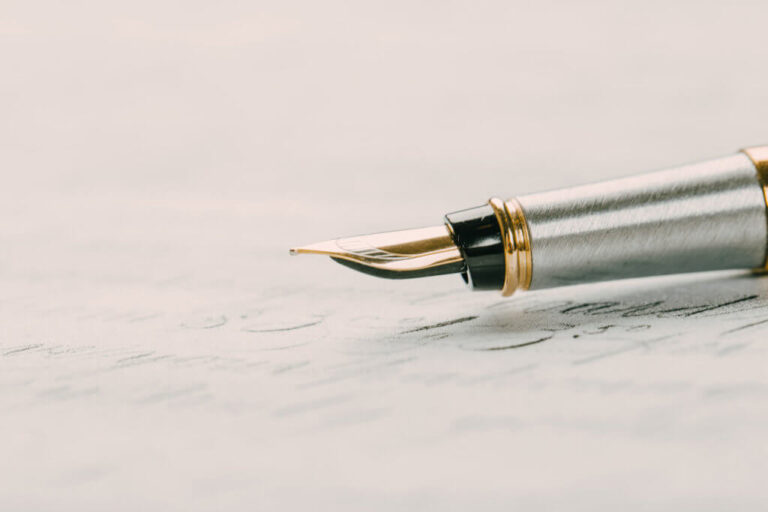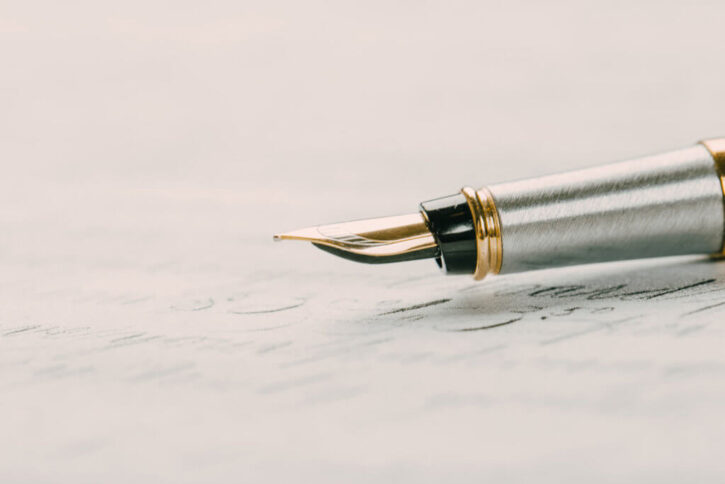 1. Dye inks
Did you know that dye-based inks are the most widely available of all fountain pen inks?! Its colors are more vibrant than those of other inks.
2. Pigment inks
Enjoy the pigment-based ink and its pigment, but be prepared to regularly clean it. The solid particles last longer than chemical dye inks, which is why everyone loves them.
3. Iron-gall
A unique blend that you can get due to a mixture of tannic acid and iron ions. It dries significantly darker in the wetter spots. Make sure to clean your pen using clean water and some cloth regularly.
4. Bulletproof ink
This is a dye-based ink that you will love due to its low maintenance. It is a safe & old-school solution + it is very long-lasting. You might struggle to remove any stains due to their pigment.
Top 5 best fountain pens to add style to your desk
1. Montblanc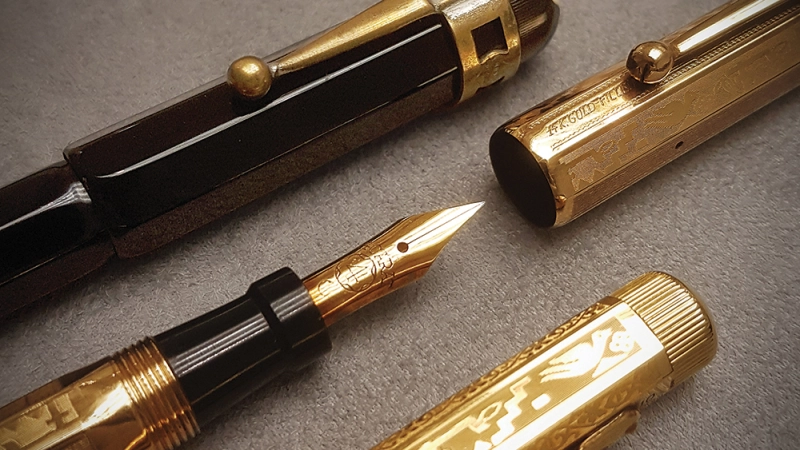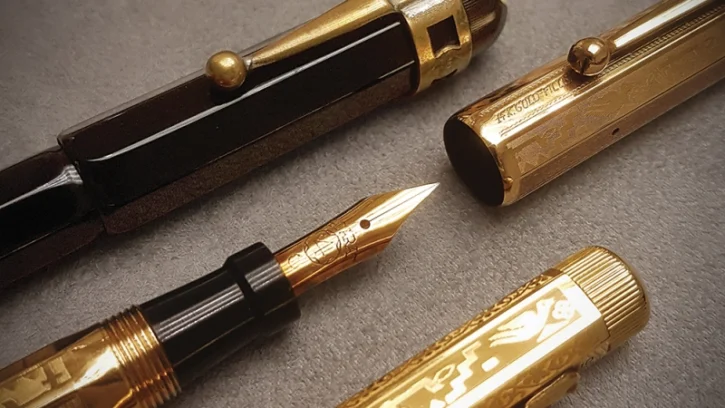 The name itself says it all! The Montblanc Le Grand 146 Fountain Pen is a statement pen to consider. People enjoy the nib, which is a 14k gold and Rhodium combination in the medium format. It comes in a gorgeous, luxurious, and classy box that gives it character and makes it look a lot more formal and fancy.
2. Baron Fig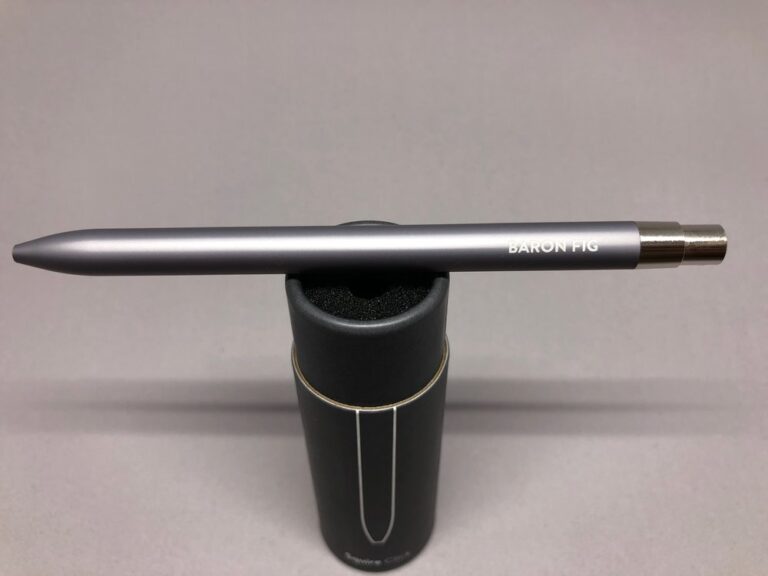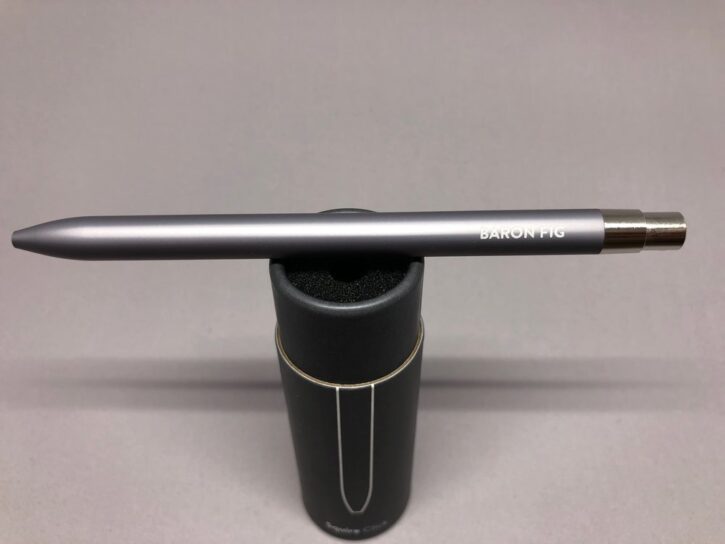 Baron Fig's retractable rollerball/ballpoint is a gorgeous pen that you can easily refill. It is available in several different colors, meaning that everyone can easily find something they like. A sleek and inspiring writing tool, it may be a solid investment for you to consider getting.
3. Parker Sonnet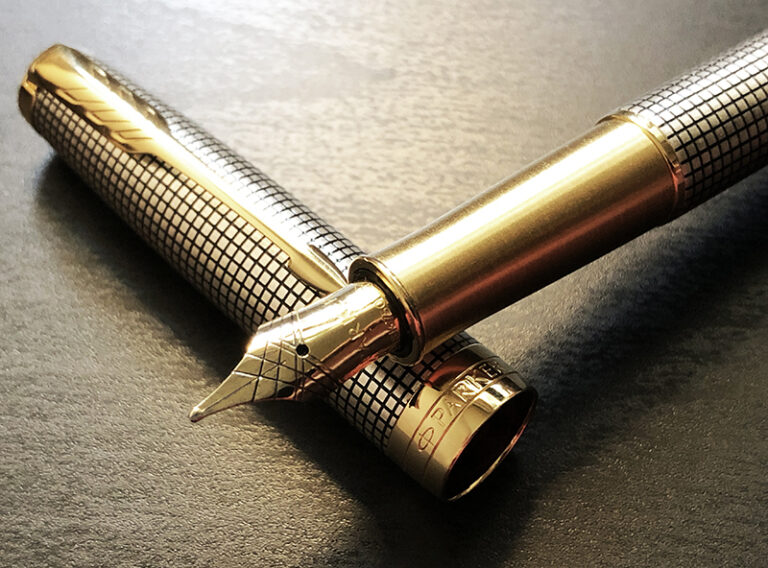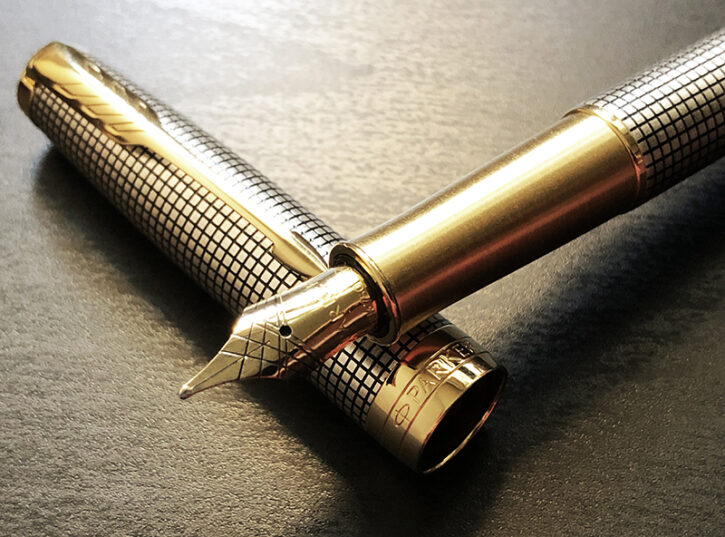 You will like the Parker pen since it is a model that can be customized. With it, you get a choice of medium or fine nibs, three nib materials, and over 15 unique colors! It is smooth and precise, not too flashy or pricey either. If you're naturally a picky person and someone who likes to make frequent changes, this is it!
4. Kanilea pen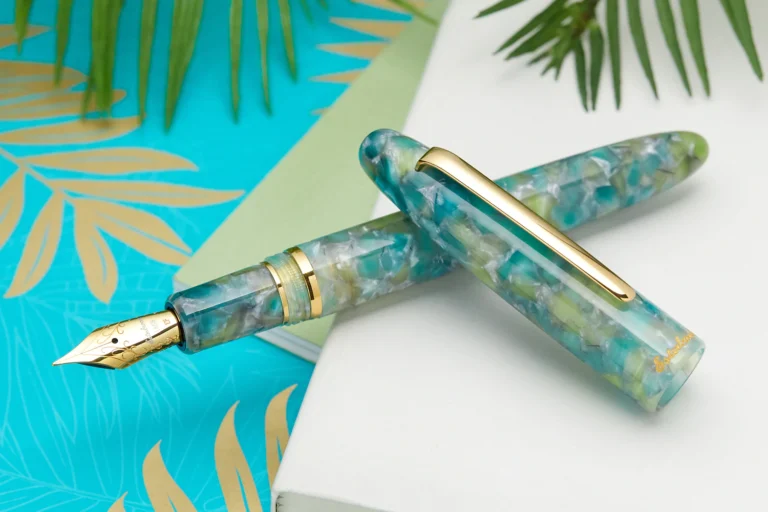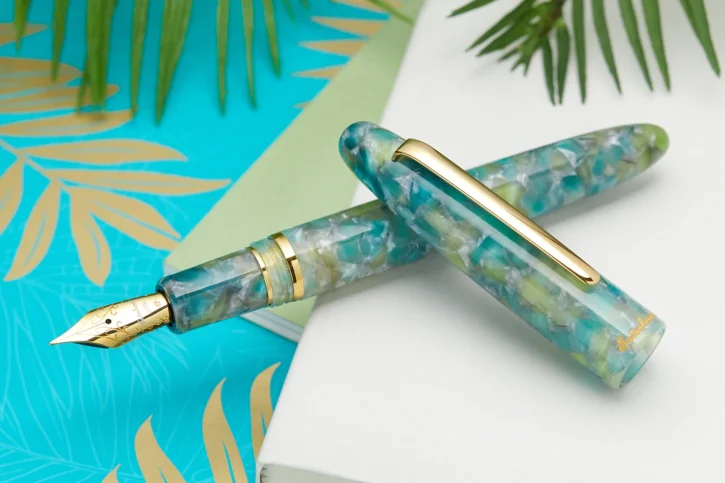 The best pens from small makers have a story to tell, which is why you might like this model! This brand makes only 2 new additions each year, with each pen being inspired and made by the beauty of Hawaii. You have to order one and it is not as easy to find. It has a classic slim profile while being fun and different. For those who like smaller brands and rare items, this is to consider!
5. Dryden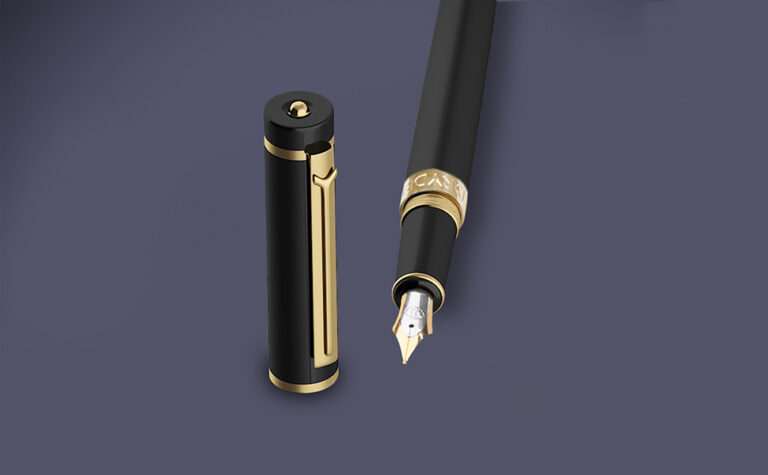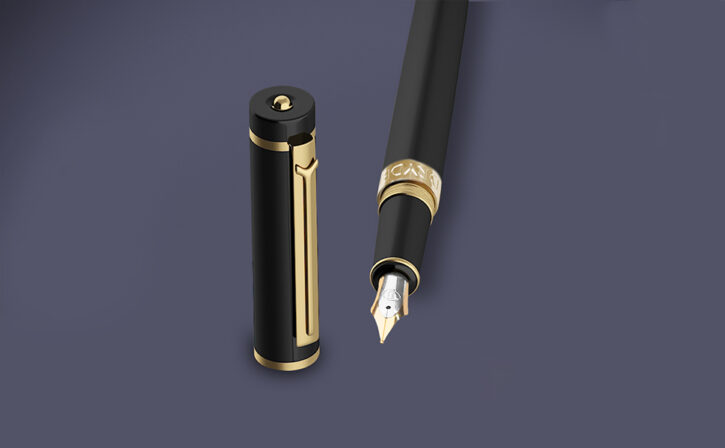 The design of this model is classical and super functional with its medium tip and lightweight feel. When you make a purchase you will also get an ink converter, which means that you can use it with both cartridges or liquid ink. Practical and easy to use, perfect for any age group or occasion even.
Where to shop for durable & high-quality pens?
Want to make your purchase? Looking for a fun pen that you can use or you're looking for a pen to gift to someone? If that's the case just know that you're in safe hands! Find here the best fountain pens and browse through their selection. If you're picky you're easily going to find something that suits you! Here, you can also find great special deals, desk accessories, cases & storage, as well as durable pens. Their items and selection are huge, all of high-quality while featuring durability. Everyone will find something that suits their work or at home, school, or college use. Give them a click and see for yourself.