In this amazing digital world, everyone demands to be equipped with the best gadget and gizmo. Whether it be smart home devices, smartphones, smart TVs, or laptops, each individual wants to experience the best when connected to the internet.
Although there are several factors when it comes to the speed of the internet. For instance, the plans offered by different areas determine the quality of service and speed it offers. If you want to experience a high-speed internet connection without contractual obligations and data caps, just click here.
Apart from a quality internet connection, you also need to have a router. Nowadays, internet users usually prefer to buy a VPN router that delivers excellent performance both wired and wireless. Moreover, it also enables them to connect to the VPN without any extra effort.
As most of you might not be aware of Virtual Private Network (VPN) and its benefits. One of the biggest advantages is that it offers you privacy and security, especially when you are making important online transactions.
The top VPN routers we are going to mention are not only easy to set up with a VPN but also are equipped with the latest technology. Moreover, you don't need to be an advanced VPN user to apply settings on these routers.
Buying a VPN router allows you to stay secure and safe online all the time. Even if by mistake any kid in your house makes a serious blunder, rest assured that hackers or scammers won't even get a sniff of it.
If you are excited to replace your old router with a new VPN router, then make sure to read the article completely. These VPN routers are budget-friendly and allow you to stay connected seamlessly without compromising on speed. Let's get started.
1. Linksys WRT 3200 ACM Router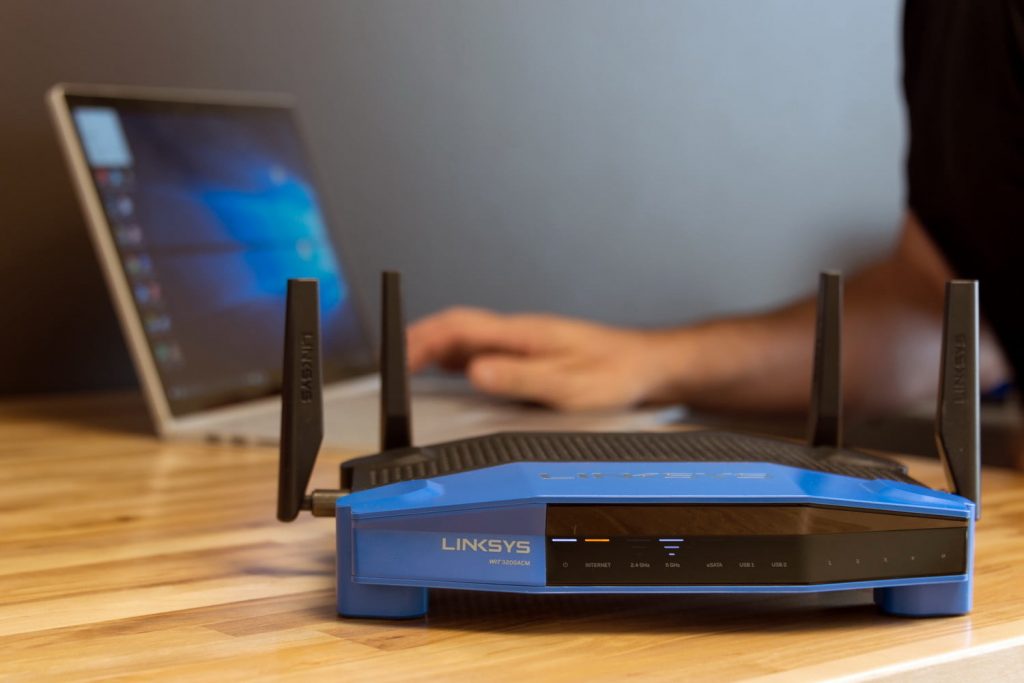 When looking for a budget VPN router, none can beat Linksys WRT 3200. The top choice for internet users, the router features a versatile design making it sleek and compact, unlike other bulky and space-consuming routers.
The power and the versatile router is an optimal choice for VPN use. The router allows you to install DD-WRT firmware to make it VPN compatible. The device also contains four antennas over large and small areas without leaving any dead spots. The three-band and four gigabit Ethernet ports along with USB 3.0 are a perfect choice for those who want to try VPN for the first time. The router is best for office use, but if you are considering buying it for home use, you might look into other options.
2. Asus RT-AC5300 Router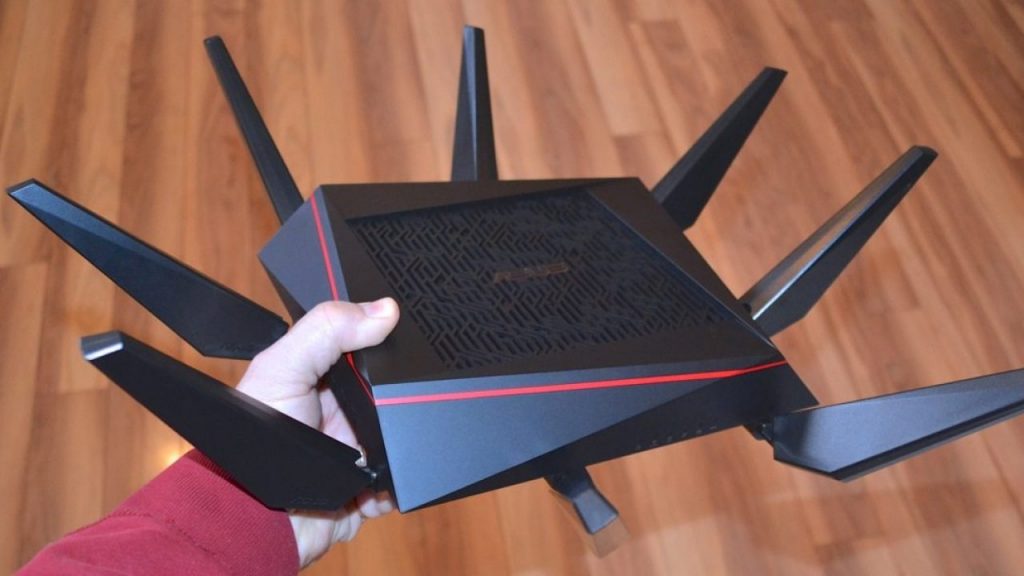 When it comes to gamer's requirements, the expectations are too high. Normally gamers want to experience the best gaming without losing connection or facing lags. Therefore, Asus RT-AC5300 brings the best when it comes to performance. Experience lag-free gaming, if you are willing to spend a heavy amount of money.
The VPN router features MU-MIMO support along with 512MB Ram, a traffic analyzer, and WPS. One of the best things about this router is that it comes with four external antennas offering better coverage throughout the premises. If you don't mind buying a bulky and heavy router, the Asus RT-AC5300 router is surely going to deliver at par.
3. Netgear Nighthawk X4S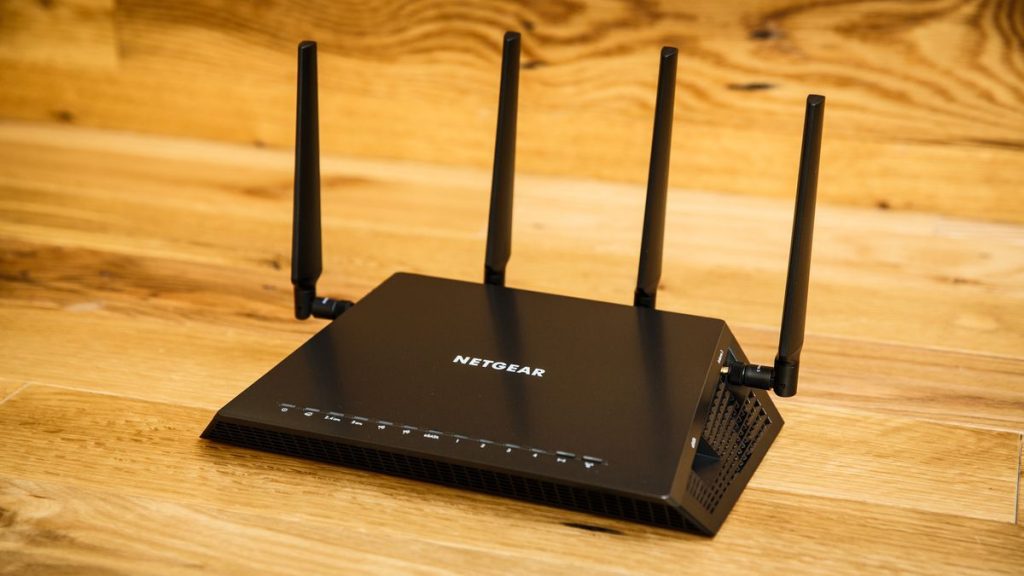 Netgear Nighthawk X4S is also on top of the list when it comes to VPN routers. The design and built are unique unlike other routers with more or less the same design. The router comes with a solid black color and contains 4 external antennas. In terms of speed, it is out of imagination with the including of eSata connector and the duo of USB ports.
What sets the Netgear Nighthawk X4S apart from the rest is the inclusion of a VDSL2 modem, which in turn saves you money. The software is not too sloppy either. The inclusion of the Dynamic QOS system makes it easy to manage a number of devices on a single office or home network. However, the biggest drawback of this device is that you need to have special hardware to experience the fastest speeds.
4. Synology RT2600AC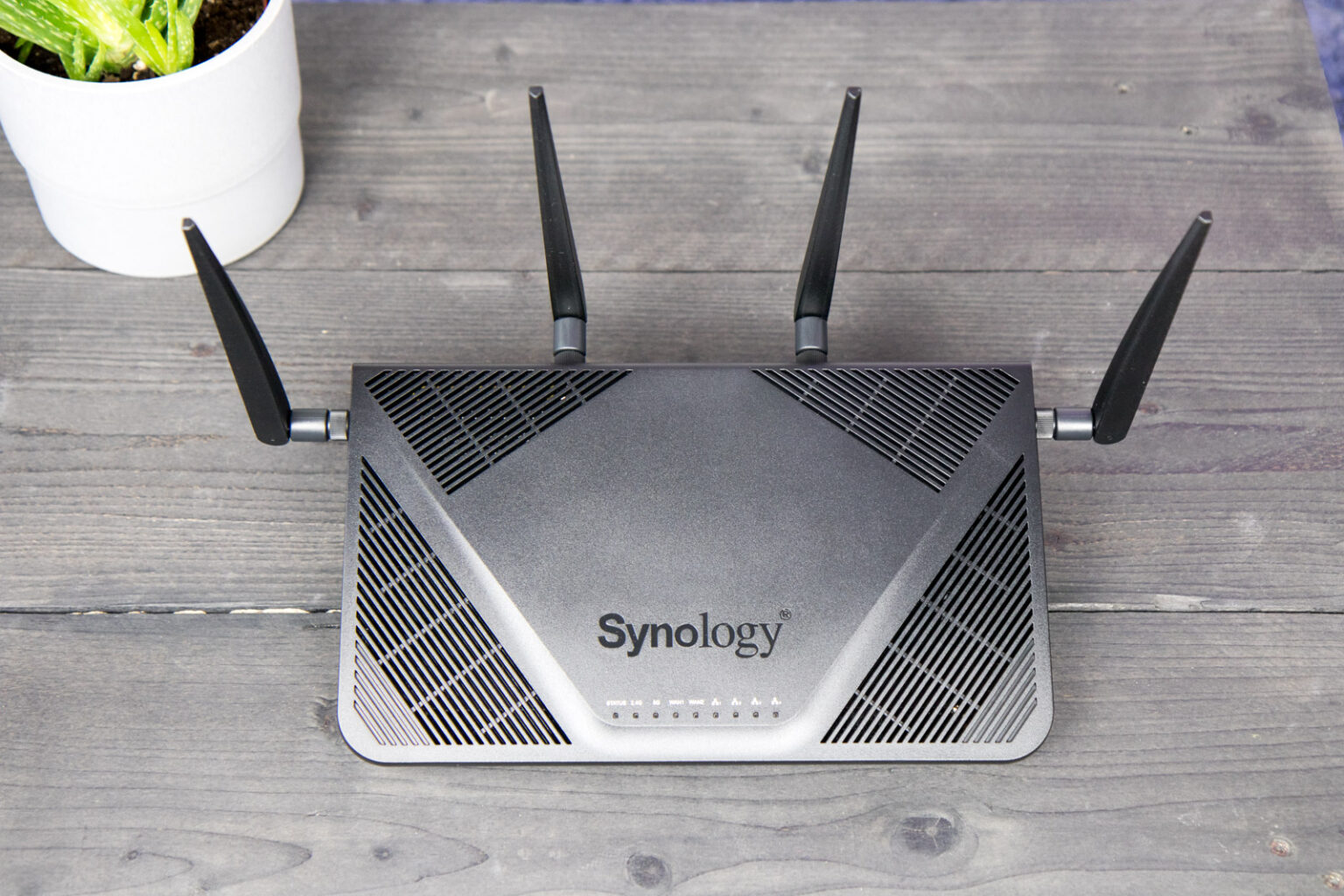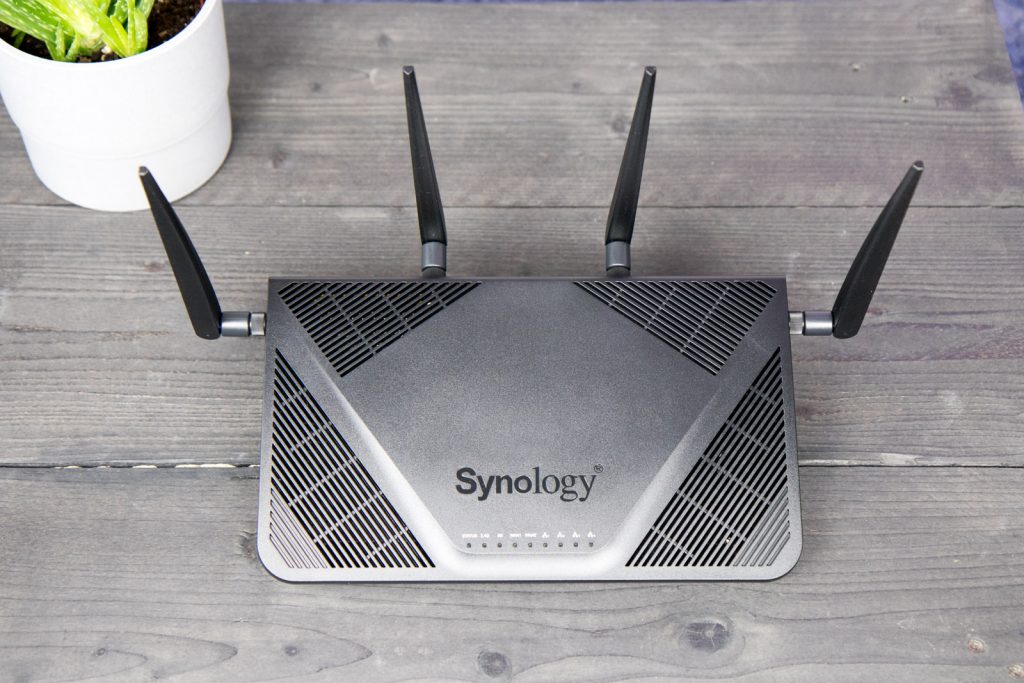 Synology RT2600AC is the best VPN router for home internet users. The router delivers the best speed and great connection. The device uses 802.11ac standards and works in a quad stream setup. Moreover, the integration of the latest technology MU-MIMO enables the device to use bandwidth efficiently.
The VPN router also contains faux-OS which can be accessed online to control various functions through a laptop. Moreover, the router also offers documentation and other necessary articles that are easy to understand even by a layman.
Synology RT2600AC also has a dedicated store for an extension to enhance its functionalities. Those who know how to handle routers will appreciate the inclusion of an SD port. The port allows the user to extend the storage space in the router. The device can easily be turned into a NAS service by adding a hard drive and downloading the right package.
Limitations of VPN Routers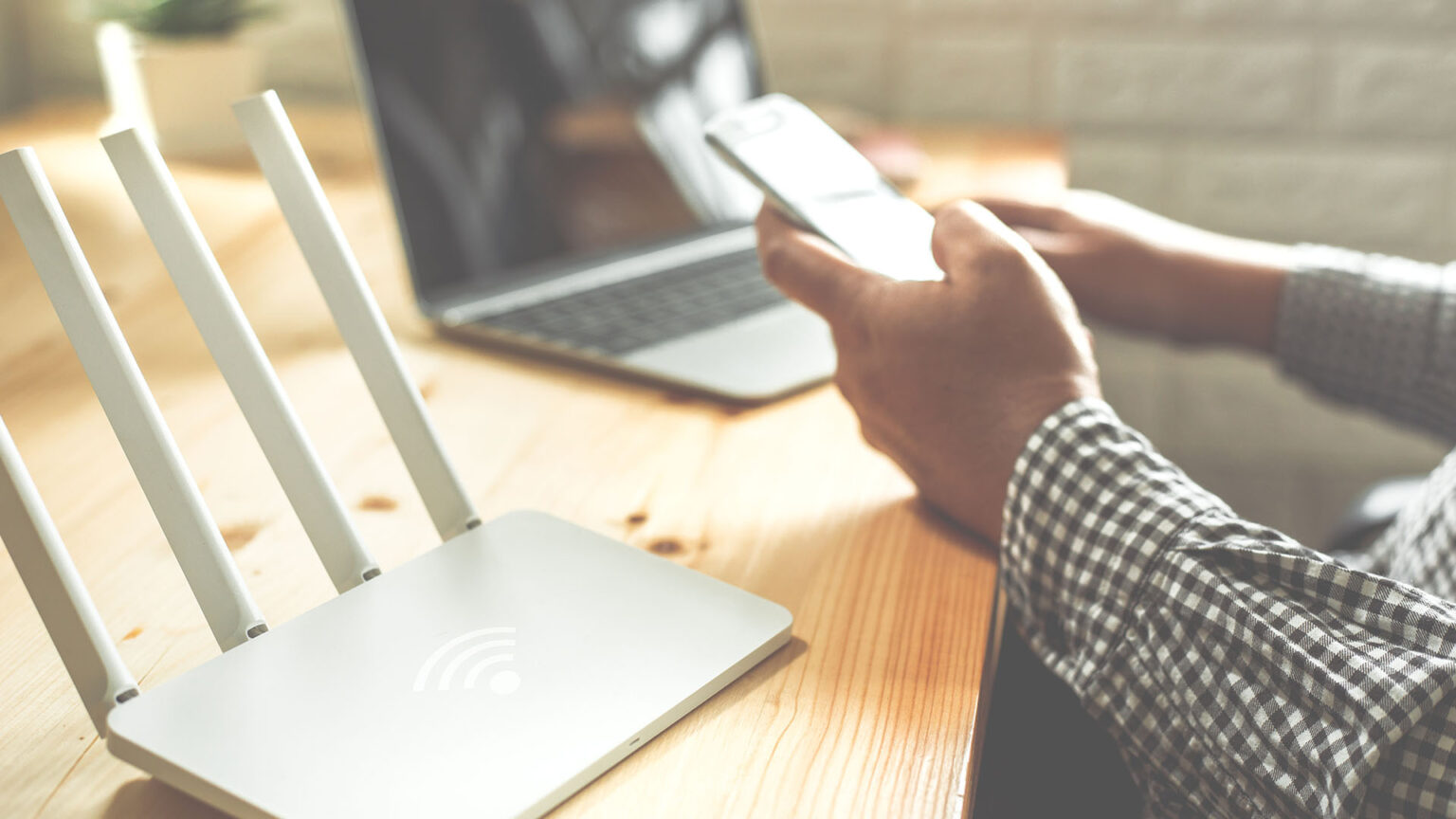 Virtual Private Network (VPN) routers are good to have as a means to secure your browsing and online activities. However, there are certain limitations as well that need to be kept in mind. Here are few things to remember before you buy a VPN router.
VPN router does not come with a built-in VPN software or tool. Installing it requires technical work and cannot be done if you are not aware of it. Make sure to consult an expert or find tutorials on YouTube
Switching a VPN server is not as easy as it seems to be, even if you are using an app on your device.
Final Verdict
With the advancement in technology, new and state of the art devices are being introduced to help users meet their requirements. If you are a novice internet user, you don't need to invest heavily in VPN routers as the configuration and setup might trouble you. Instead of purchasing a VPN router, you can try some of the best VPN services easily available online for free. Some of them include Browsec, NordVPN, ExpressVPN, and Surfshark.