If you have an old version monitor without an HDMI port, connecting a PS4 will become a significant hassle. You might have tried several methods now. If you aren't done yet, check our guide on how to connect PS4 to VGA monitor port.
We've presented six simple steps that you can follow to make your PS4 run properly. Be at ease about the compatibility and resolution. Without wasting time, let's get into it.
How To Connect PS4 To Monitor Through VGA Port? Steps Explained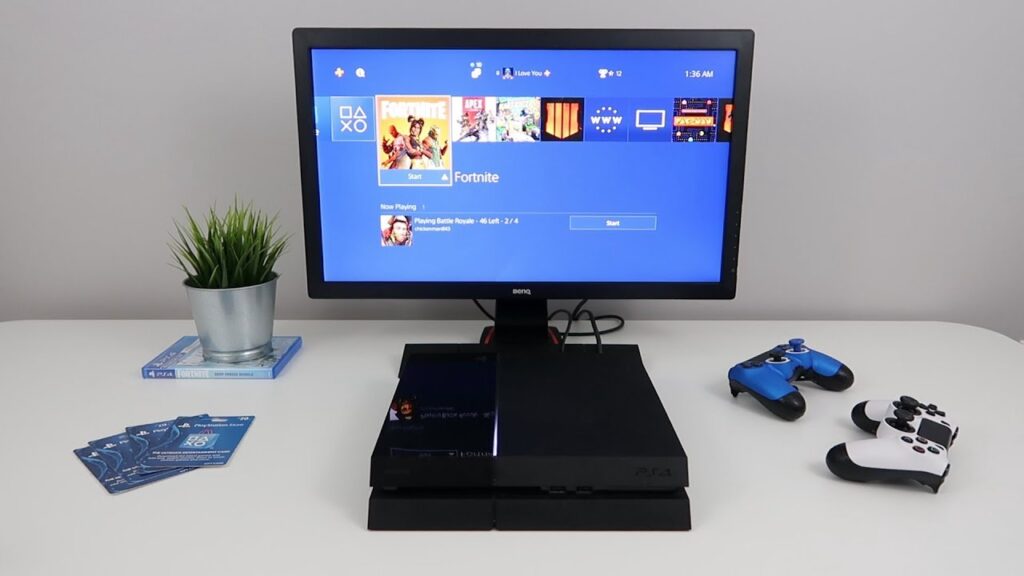 Here are some steps to connect your PC with PS4 through a VGA port other than HDMI. Follow them, and you'll be good to go.
Stuff You'll Require
For a proper setup, you'll require the following accessories:
PS4 system
HDMI to VGA connector cable
PC
Controller
USB Cable
1. Get An Appropriate HDMI to VGA Cable
First of all, you'll need an HDMI to VGA converter cable that will connect your PC and PS4.
Make sure that it is HDCP compatible, for getting high video output.
You'll get a black screen in the other case.
Also, make sure that it contains an audio line for sound output.
2. Connect Cable To PS4 And Monitor
After getting a suitable cable, it's time to connect it with the monitor and PS4.
Connect the HDMI port to the PS4 and VGA port to the monitor.
Handle it gently to make a secure connection.
3. Press The Power Button
For making it work, press the power button of the PS4.
Hold it still for 10 seconds until you hear a beep sound.
It will lead you to the recovery menu of the PS4.
4. Connect The Controller
Now connect the controller with the PS4 through a USB cable.
It is required because you need to perform an action on the screen.
Press the PS4 button and proceed further after making the controller connection.
5. Fix The Optimal Resolution Issue
If your monitor's optimum resolution is less than 1080 pixels, or sub HD or less than HD, you may face an error.
It is due to the difference in resolutions of PS4 and PC.
You'll shift to the safe mode in case it appears.
Then, click on the "change resolution" part on the screen.
A pop-up will appear to reboot your PS4.
6. Reboot Your PS4 And Choose Resolution
Start rebooting your PC, and after completion, it will set any resolution of PS4.
Now move to the settings section and click on "screen video output settings".
Change the resolution as per your system specifications.
If it's less than 1080p, set the resolution on 720p.
If you'll try to set it above it, your monitor will start showing a black screen, and you'll need to repeat the process.
Check More: Monitors with 2 HDMI ports
After selecting the desired resolution, the PS4 will start operating, and you can analyze your screen.
Bringing It All Together
Hence that was all about how to connect PS4 to VGA monitor port. Be vigilant in case of resolution and HDCP compatibility to ensure the best results. Enjoy your games, and do comment or contact us in case of any ambiguity.
Read Also: How To Use Laptop As Monitor For PS4?