Using a play station 4 without a monitor seems to be a redundant statement. In the case of HDMI, you might be thinking that the HDMI port on the PlayStation 4 is an output port for transmitting data, and the port on your laptop is also an output, which means it doesn't receive any data. So, where is the desired input port?
Despite these hassles, we've put together the best methods on how to use laptop as monitor for PS4. Just choose the way which caters to all your demands and follow its steps properly.
How To Use Laptop As Monitor For PS4? Ways Described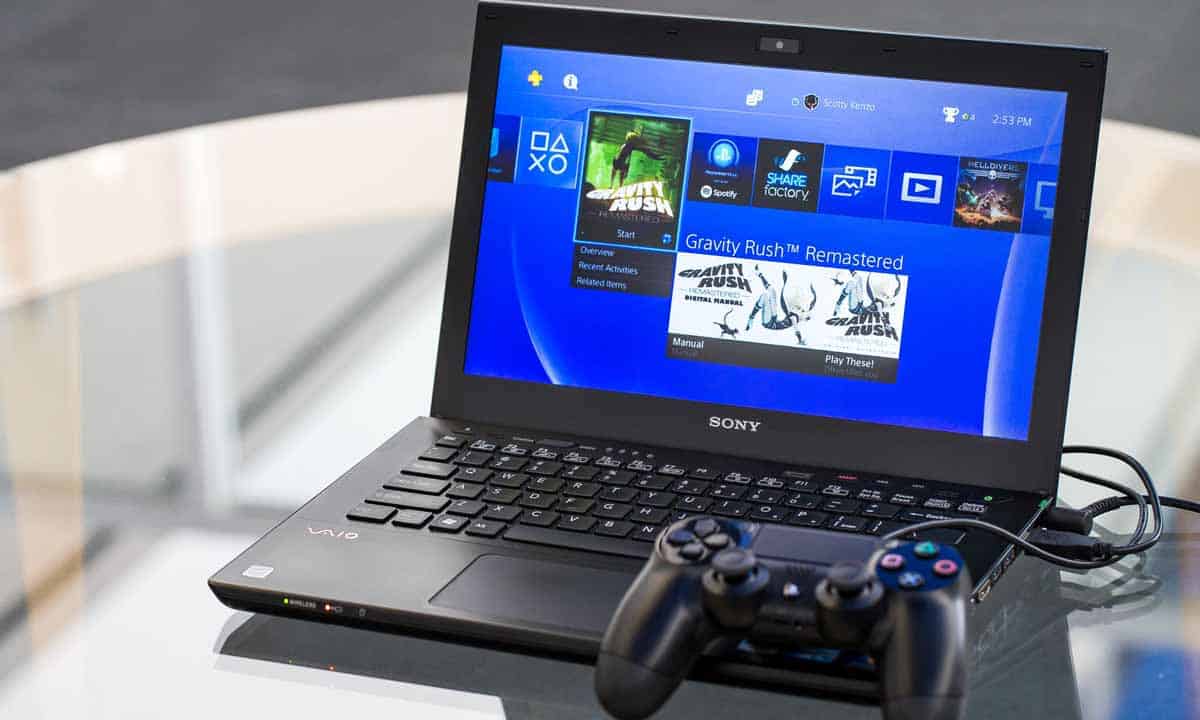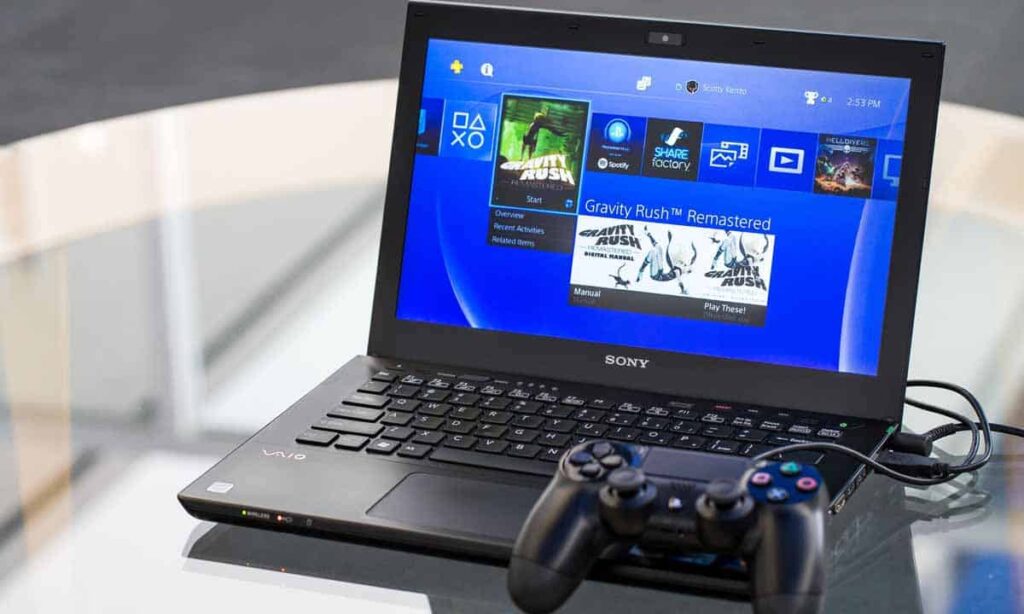 If you want to watch your game on a portable screen, then a laptop is the best solution. But it requires a bit of setup and a PS4 account. There are basically two ways of using your computer as a monitor for PS4.
By Using Remote Play App
By Using HDMI With A Capture Card
You won't need any unique accessories except for a video capture card in the second method. Other items are usually present in every house. So, let's discuss them in detail.
Method: 1 – Use Laptop For PS4 Though Remote Play App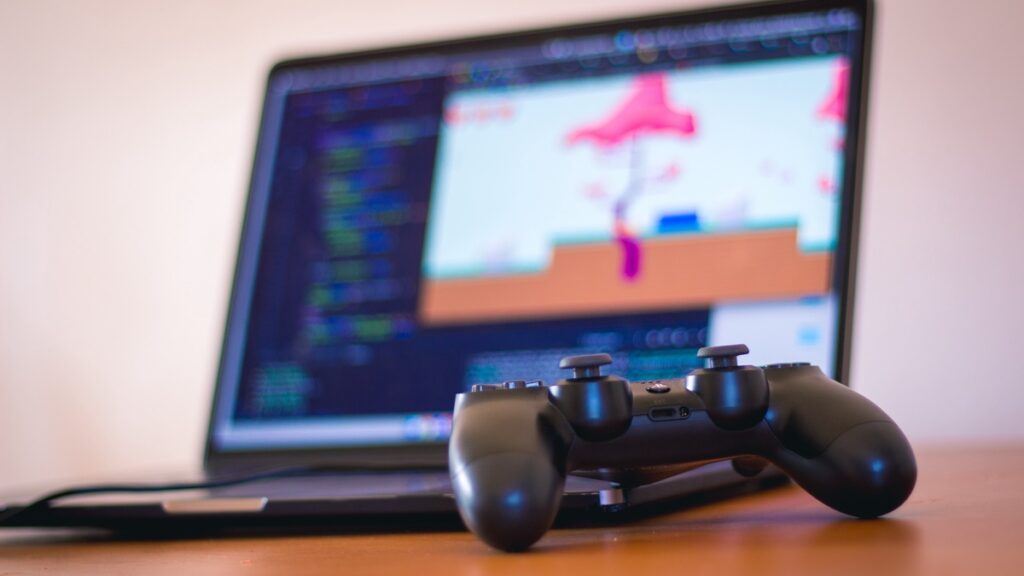 The first method is the usages of the remote play app. Below are some requirements and a step by step guide for enabling this method:
USB cable
Laptop
Play station account
High-speed internet connection
Play station 4 console
Step: 1 – Install Remote Play App
Firstly, open a browser on your laptop and search for a remote play app. You can easily download it if you have a PS4 account, depending on your 32 or 64bit windows or Mac system.
Then run the program and install it properly. As a result, the icon will show on your home screen.
Open the share play website on your browser and connect it. A pop-up notification will appear, and you just need to click on "connect."
Step: 2 – Activate PS4 Console
For activating your PS4 console, move to the settings section of the laptop.
Then shift to the option of "Network Settings" of your play station.
If you have many PS4 systems in your home, you'll need to activate the primary one.
You can also update your account to the latest version through this section.
Step: 3 – Connect PS4, Controller, And Laptop
For connecting the PS4, controller, and laptop, you'll need a USB device.
First of all, connect the USB to one of the laptop port.
Before connecting it to the controller, click your PS button that will turn your PS4 on, or turn it on manually.
Once it's on, plug the other side of the USB into your controller, and you're ready to use it after setting the preferences.
Step: 4 – Set Preferences
In preferences, you can set the resolution of your video. Four options are usually available:
Low (360p)
Standard (540p)
High (720p)
Best (1080p)
You can also define the frame rate as high or standard.
Step: 5- Connect With PS4 And You're Done
Click on the "Start" button, and you'll be good to go!
Enjoy your PS4 even while you are away from it. You don't need your PS4 by you at all. You just need to go on your laptop and enjoy games when your PS4 is in your living room or kitchen.
Method: 2 – Use laptop As Monitor With HDMI Through Capture Card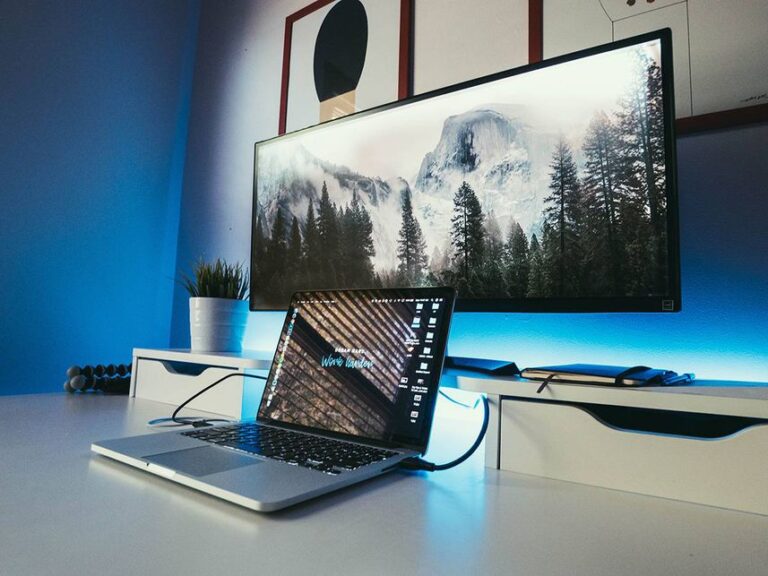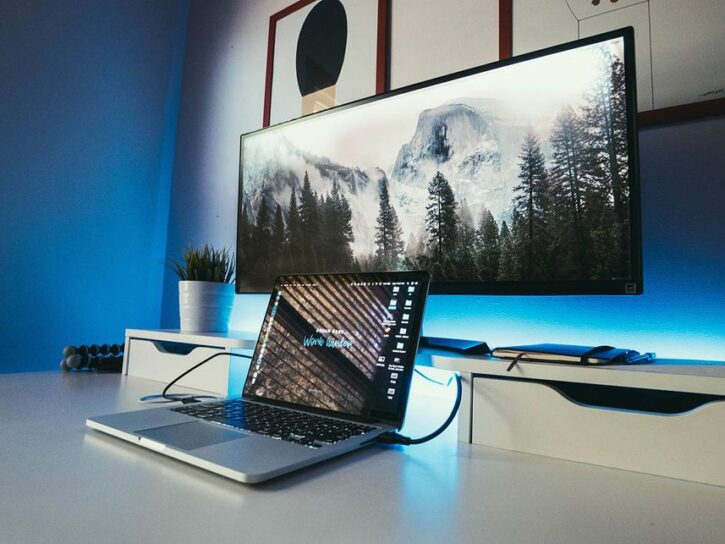 The second way of how to use laptop as monitor for PS4 is with HDMI through the capture card. If you search for an answer to have a bigger screen for playing console games while making it portable, this HDMI capture card is an affordable solution in converting your laptop into a monitor.
Here are some of the requirements and step by step method of using the capture card.
A laptop with an HDMI port
Fast internet connection
Play station account
Play station 4 console
Video capture card
Step: 1 – Connect The Capture Card And Laptop
A video capture card has a USB interface as output and an HDMI port as input.
The HDMI cable has the output interface similar to the Nintendo switch.
You can simply connect the laptop to the HDMI interface of the HDMI capture card and connect the USB interface to your computer.
Step: 2 – Set-up The Recording Tool
For the setup, you will use the Bandicam app for windows. This is a free tool for recording your PC screen.
Click on the HDMI device input, and it will automatically detect the device as a USB video.
Step: 3 – Select The Video Input
Audio is disabled by default.
Just click on the settings, and you will see the use of a custom audio device option.
Select USB video as input.
Step: 4 – Set The Mode
You can also play in full-screen mode if you want.
Now you can configure your laptop as a monitor.
Step: 5 – Enjoy Your Game
So, now you can easily enjoy games by activating the PS4 console.
While using the HDMI capture card, you may notice some increase in temperature, although it would not affect the console or the laptop, and it'll work best.
Hence, these two methods were the answers to all your hassles that "I don't have a TV. How to use PS4 then?" "What to do if my parents are using the screen? How to use PS4 in that case?" We hope that these problems are now solved by capture card and remote play app.
Bringing It All Together
So, that was all about how to use laptop as monitor for PS4. Make sure that your internet connection is fast for the smooth running of the process. Also, choose the method that suits you the best. We recommend the option of using a video capture card.
Though it'll require a few extra bucks but will be significant in terms of graphics. For a speedy trial, you can also install a remote play app and analyze its performance. Enjoy your games with PS4 connected to the laptop!