On the surface, smart lighting might seem like a simple upgrade. Is it that difficult to flip a light switch? But coming to grips with the full breadth of benefits they offer can be challenging until you have enjoyed it to the fullest. For those, who never got the pleasure of pleasing glow, here are the top reasons you'll never want to live in a house without installing smart lights. Before this, know about smart light bulbs. Check out the wide range of Philips Hue at simply-leds.com.au.
Have you ever thought about controlling lighting with the phone? Getting up physically to turn the lamp on and off can be doable, but it seems impossible if you are trying to light your house up on your way home from work in the dark winter months. Technology is expanding everywhere, and finally, lights are getting advanced too.
By installing smart lighting, all the lighting in your house can be turned on and off with your smartphone by using Bluetooth, Wi-Fi, wireless radio, and Z-Wave. And a lot more can be done than adjusting the lights – although this can be helpful too, especially if you want to dim lights in the evening or turn them off entirely while snuggling up for a movie. But if there are coloured LED bulbs installed, the light of the colour can easily be adjusted. You only need to do a few taps on your phone.
How Does Smart Lighting Work?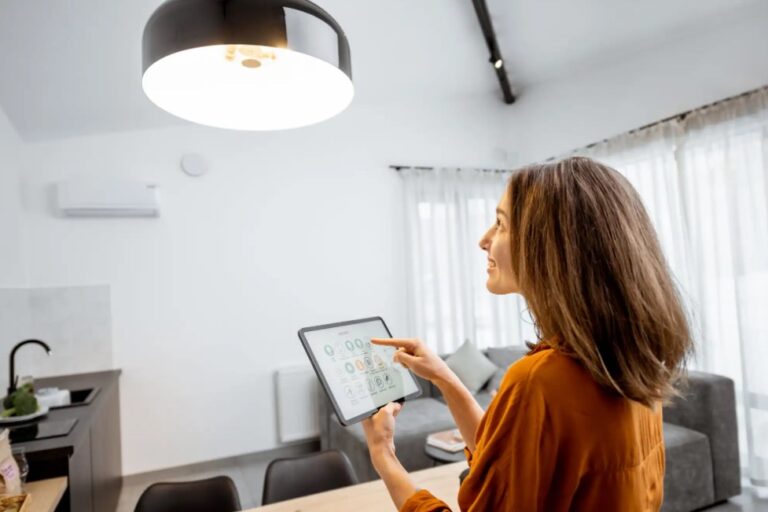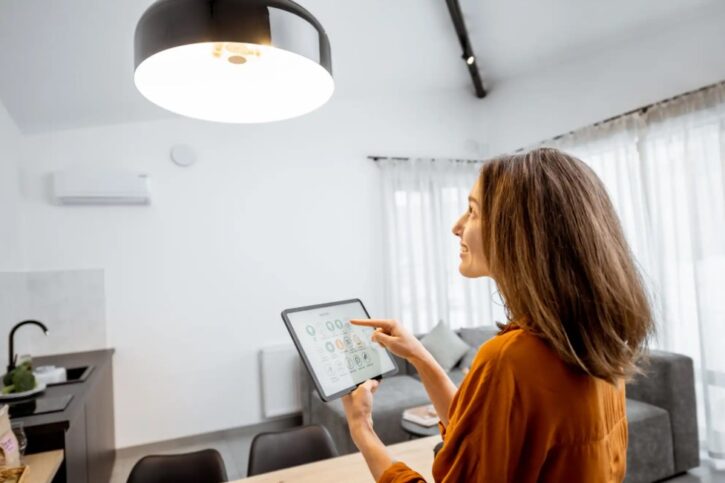 Many smart bulbs connect with a hub, which is only a hardware bundle. It's simple to compare it with a wireless router for your computer. It would be best if you rarely fiddled with the bulbs again after setting them up. The hub and app will take you to the installation setup and leave you with the entire range of lighting options afterwards.
Although many people prefer bulbs, various other components are there which you must know, such as smart switches. Both have pros and cons, depending upon what you are looking for in costs, light quality, and setup.
What Are The Benefits Of Smart Lighting?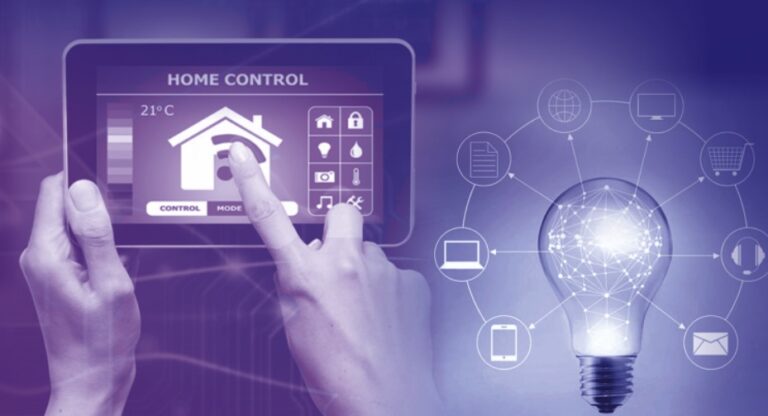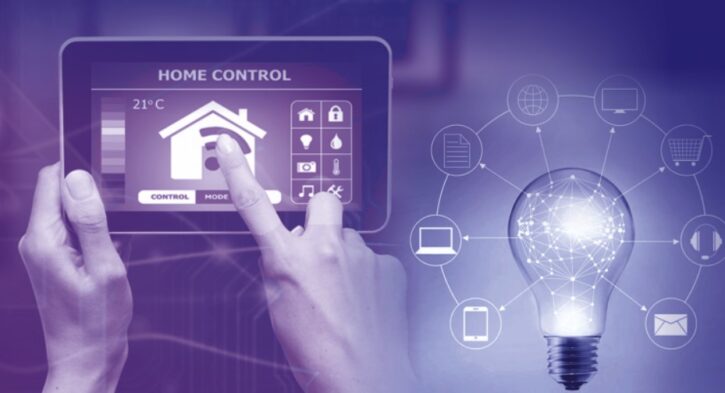 1. Energy Saving
If your house still runs on traditional incandescent light bulbs and you are thinking of upgrading to LED, you might splurge and get some of the added conveniences. Smart lights don't save power by sheer virtue of being LEDs, either.
With automatic functioning and remote control, you can be ensured of using only those lights that are needed when and where. Further, this can cut electricity usage, which is low from being an LED. Ultimately, this will lead to money-saving on electricity bill and helps the environment by minimizing reliance on a grid.
2. Convenience
Firstly, smart lights let you illuminate your entire house simultaneously. Basically, being able to snap your fingers and go from on to off across every room at once saves a lot of cumulative switch flipping. Going to bed is equally simple. Every light can stay on while snuggling up toasty and nice in bed.
Fiddling with the app might seem the same as much work as flipping a physical switch, but various other options are available. These bulbs comprise sports voice activation with a full range of virtual assistants. For instance, you can easily set automatic schedules that match your lights with sunset and sunrise. Your lights will automatically turn off while leaving the house and turn on when you return home. With minimal setup initially, lights can operate on cruise control.
3. Sync Smart Lights With Entertainment
Syncing with entertainment is considered the most advanced feature that you'll see in smart lighting systems, but it's something. By keeping an eye on the video signal going to your television and mapping colours appearing around the edges, smart lights can be associated in your room to mirror the dominant colours in that area. If you are watching a movie and there's an explosion on the left side of the television screen, the entire side of the room will light up in oranges and yellows.
The fun entertainment is not limited to television shows or movies either. For the times you really want to enjoy, it's a fun addition.
4. So Many Colours to Choose From
Behold the rainbow and rejoice! It might sound silly. No doubt, those colours are exciting and will be fun for the kids in the house for a little while, but there's a more subtle side to it.
During normal activities, every day, being able to simplify shift lights from cooler to warmer whites can leave a noticeable effect on how you work. A warm, cosy, dim light is perfect for lounging on the couch and reading a book. If it's raining outside and you need to stay awake and focus on work, a cool light can add a surprising edge to the environment.
5. Security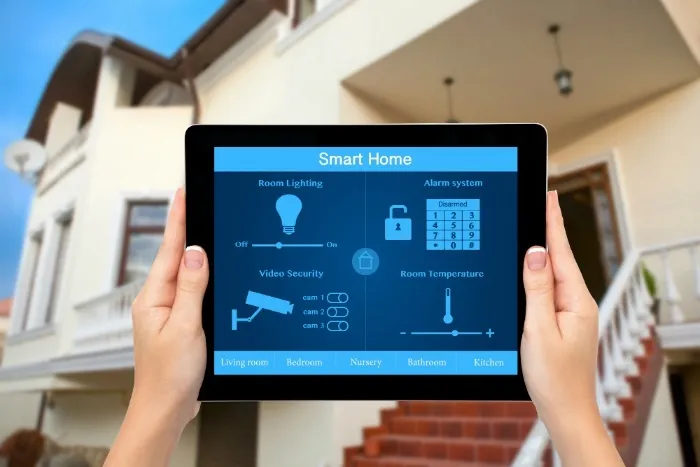 Smart lights can help to keep your home safe. You can easily turn the lights on and off remotely, it doesn't matter where you are, but the real convenience is when you get a smart lighting system with a dedicated away mode. These will randomly and routinely cycle your lights on and off, so any observer would assume there's a life inside.
Various other lights can be activated by motion triggers too. The feature is essential in outdoor lighting and can easily deter anyone trying to sneak in the back door.
6. Add More With Interior Design
Go extra level by using smart lights to decorate your home. You can change the appearance and décor of your rooms at the drop of a hat with smart lighting. For parties, family gatherings, and hanging out with friends, smart lighting sets the mood.
Final Words
Smart lighting has come a long way, and we primarily like efficiencies created by the automation features. Lighting can prove to be powerful, impacting health, mood, and behaviors. If you want to know more about smart lighting, contact the professionals.