Is there a driver who doesn't like his favorite song to lift his mood while driving on the highway? Synonymous with freedom, adventure and excitement is music. As in the movie, while the landscapes change, your stereo is playing song after song, which you sing out loud and see yourself upbeat and happy.
Also, a car stereo can shorten the annoying wait in the traffic. Stuck behind numerous vehicles on a dark, winter day, a song, a podcast, a conversation about a topic that interests you or that you hear for the first time, can fix your day.
Professional truck drivers, who travel hundreds of thousands of miles, are mostly lonely and surrounded by monotony, looking at the endless roads ahead. What would they do without a good stereo system? It is their best friend and travel, partner.
For those who need a new Bluetooth stereo, because the old one is worn out or wants to raise the level of sound and capabilities, let them look for the right recommendation here and choose the best model for themselves.
Best Bluetooth car stereos 2023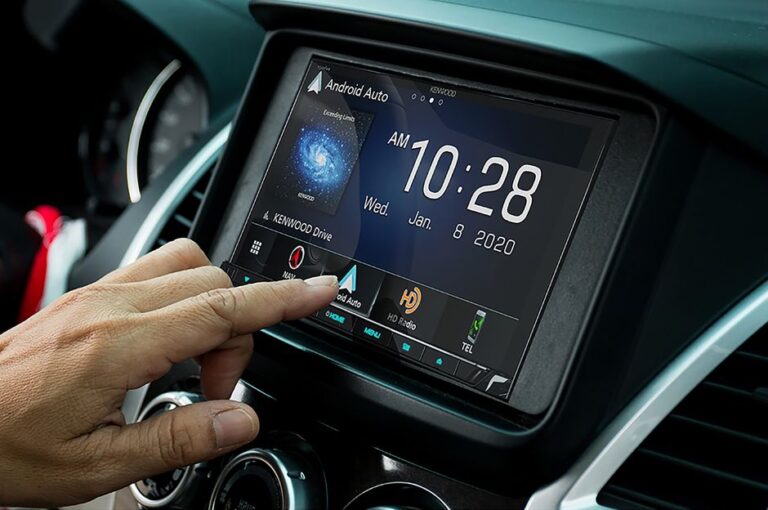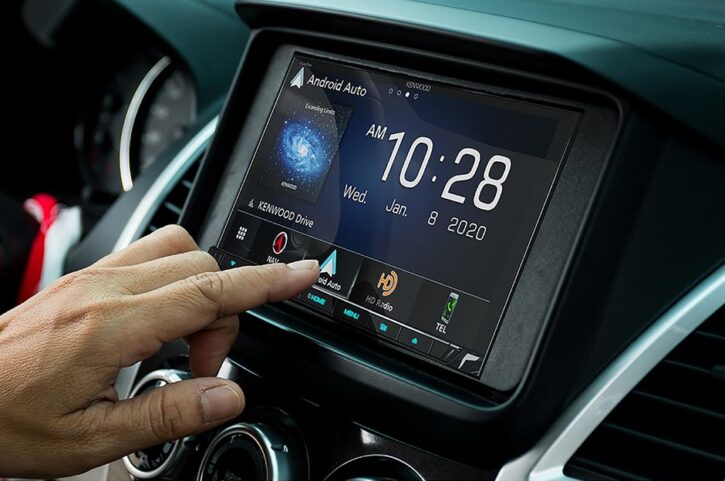 Modern models of new cars have the ability to install a Bluetooth stereo. If you have one of the older cars, it is possible to upgrade the system and thus install some of the new Bluetooth stereo models. Their advantages are not only in perfect sound reproduction but also in connection with your smartphone and applications related to navigation and remote control apps.
We had to test many models before we can come up with the following car stereos. They have met all our criteria and we consider them the best of the best although there are certainly many more high-quality stereos on the market.
1. Sony XAV-9500ES
Sony is a famous Japanese technology company that has dominated this sector for decades. We all know about the PS console, 4K TVs, and many other things that Sony produces, so we believe that you will not be surprised that one Sony product is on our list.
Sony XAV-9500ES excels in many categories. Let's start with the screen. A high-resolution screen with a diagonal of 10.1 inches will fit perfectly into any control panel. Due to the modern design, it will not stand out from the rest of the interior, on the contrary, it will look like the original part. The screen is anti-glare which is very important because we all know how glare can create problems when we want to change a song while driving. Advanced audio options are available to you, as well as several ports and inputs.
It gives you the ability to adjust the sound exactly the way you want, and many options are even above the knowledge of the basic user. It is suitable for integration with both Android and Apple devices. You have to keep in mind that this is not one of the budget models, so if it is too expensive for you, you can consider finding a used one, on websites such as usedpart.us that specialize in used auto parts.
2. Boss BE950WCPA
Today, the most important thing for customers is that they can connect all their devices, so we will tell you right away that the Boss BE950WCPA is compatible with Apple CarPlay and Android Auto. If you don't know, CarPlay and Auto are standards and apps that allow you to connect and control Apple or Android devices.
This stereo doesn't have a CD player, but hardly anyone uses it anymore. It allows you to play Bluetooth / USB, MP3, WMA, JPEG, FLAC, and many other digital media formats. It has a 6.75 "touch screen display that is significantly smaller than the display of the previous model from our list, but it is certainly large enough to easily control the device while driving. It has two camera inputs, so if you need to add a camera to a trailer or any other part, you can do that. You can connect virtually any device that has an analog output. Also, it can be used as a charger.
3. Pioneer AVIC-W8600NEX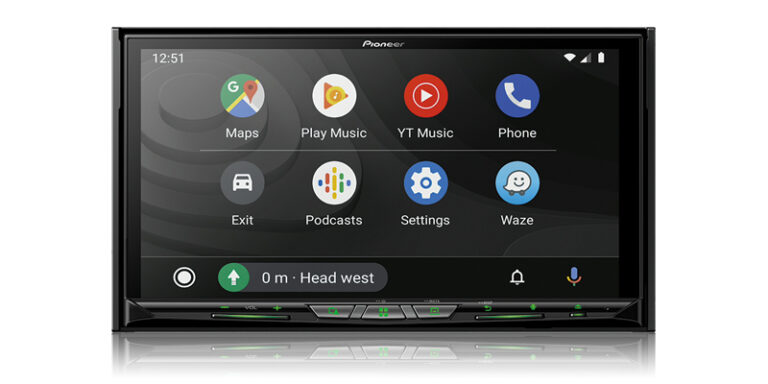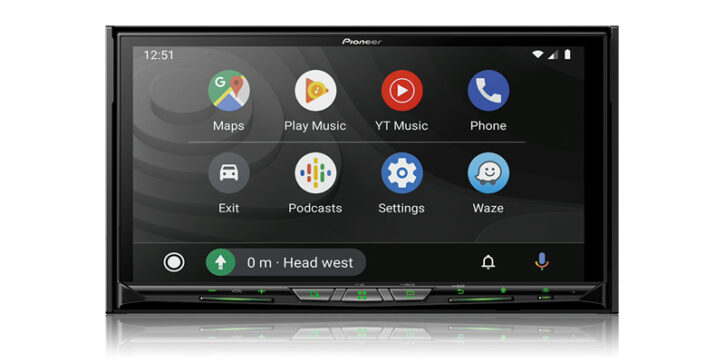 What first caught our attention when we started testing the Pioneer AVIC-W8600NEX was the number of features. It allows you to do almost anything you can imagine, including the ability to connect two phones at the same time. Another characteristic of this device that has earned it a place on our list is user-friendliness.
Most devices that have that many features are usually not very user-friendly but you need quite a bit of time to learn to use them. The Pioneer AVIC-W8600NEX is so simple that anyone can use it. The navigation system is perfect, as is the sound it plays. The high-resolution screen has a diameter of almost 7 inches.
4. Kenwood DMX957XR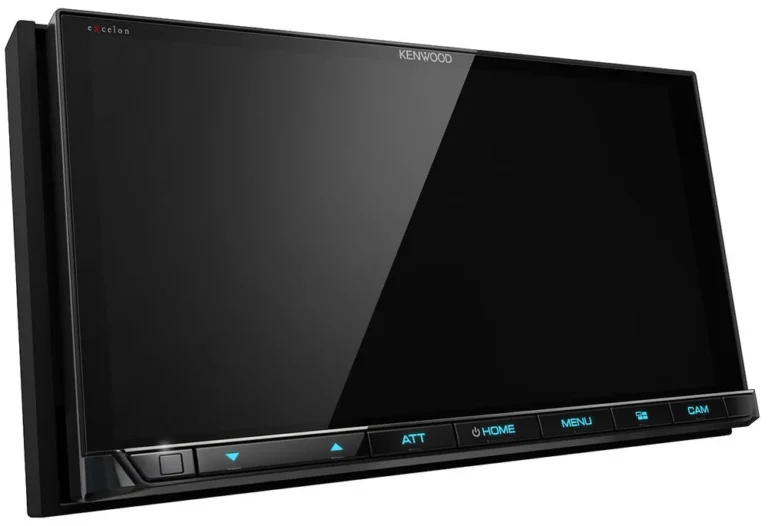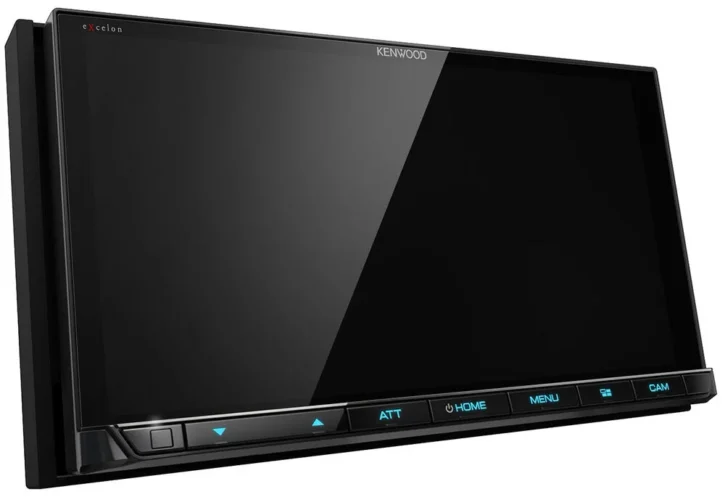 Kenwood isn't as famous as Pioneer and Sony, but don't worry, this is one really great car stereo. The Kenwood DMX957XR has so many different options that it's easier for us to tell you what's missing first, and that's a CD player. The CD player is a thing of the past and doesn't expect any car stereo to have it in the future.
Other than that, we did not find any downside. It supports all the most popular types of maps, as well as various other apps such as Spotify and Tidal, which are a favorite of all those who like to listen to HQ sound. The interface is simple and clear.
5. Alpine UTE-73BT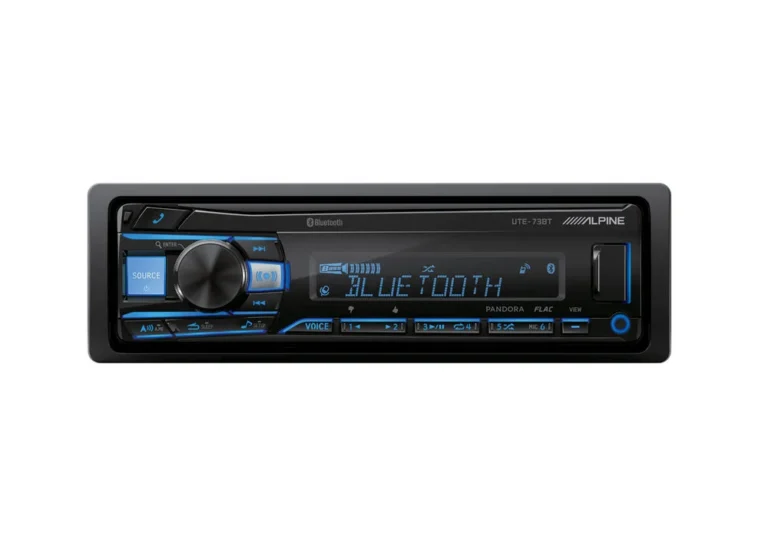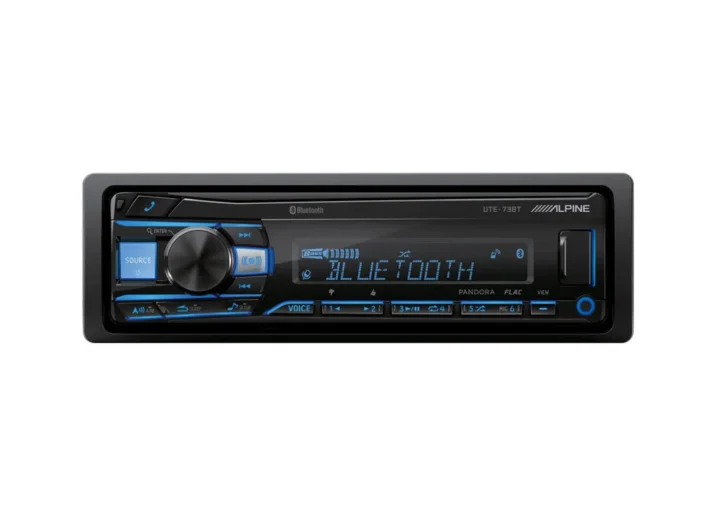 If you don't need a high-tech car stereo that costs $ 1,000, but you are on the market for a single DIN digital media receiver that costs just over $ 100, our recommendation is the Alpine UTE-73BT. This device will offer you a crisp and clear sound.
Although it is simpler than previous models and the interface is very simple, it certainly has a large number of options so that the regular user will find everything he needs.
Conclusion
Bluetooth car stereos can completely transform your car. It is not just about sound, these multifunctional devices will offer you many other options while enjoying your songs, loud and clear.