Graphic design and gaming, two different fields of interest but yet so similar. You'll ask how? Well, both require you to have a top-notch setup from a well-built PC, the required accessories and all the way to the monitor. And this is the difficult part, the Monitor! You are not the only one to think with the popularity of gaming monitors nowadays; Are gaming monitors good for graphic design?
You might be considering buying a separate monitor for each purpose as you have always seen them advertised separately. But do you really need a separate monitor for gaming as well as graphic designing? What is the major difference between a gaming monitor and a monitor for graphics?
In order to find the answers to these questions, we first have to find out what are the requirements for a monitor for graphic designing?
Requirements of a Monitor for Graphic Designing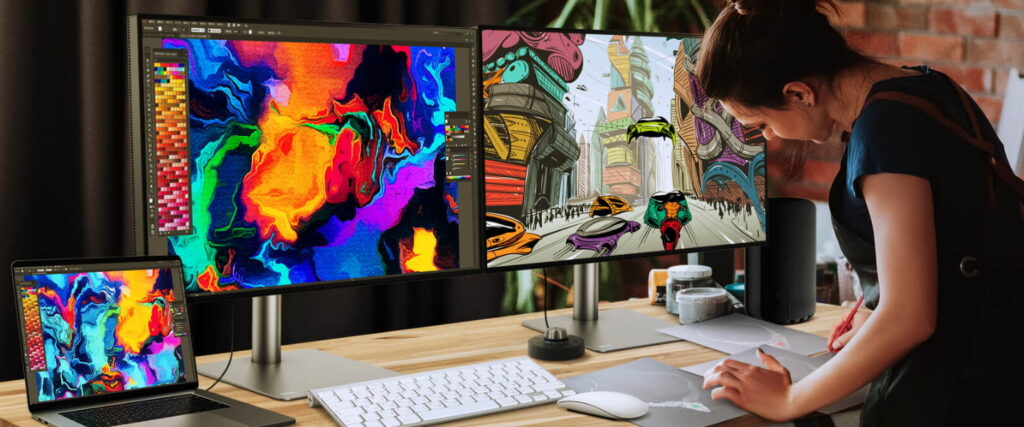 Color accuracy (the main factor)
When it comes to graphic designing, the single most important factor in deciding the productivity of a monitor for graphic designing is its color accuracy. You will find that all the specific tweaks made in a monitor, to make it perfect or suitable for graphic designing, are revolving around color accuracy. Some of them are as follows:
The IPS panels are in-plane switching (IPS) panels, and the sole purpose of this technology is to deliver color accuracy at wider than normal viewing angles. Think about it, a few years back if you got a monitor that had an unorthodox screen length to width ratio with not so great screen resolution, it was ultimately thought that the color accuracy would be severely compromised. The IPS Panels were made to address this specific problem. The IPS panels employed plane to line switching which was a great benefit as it reduced manufacturing cost and enabled monitors to offer a brighter display with more color accuracy.
Read Also: LCD vs LED Monitor for Graphic Design
The simple formula is that the number of colors which the monitor is able to show on a spectrum is directly related to its color accuracy. There are several color spaces which have a wide gamut of colors to deliver a wide number of them to increase color accuracy and make images true to color. A similar color space is the Adobe RGB color space which is specifically used in monitors for graphic designers.
If you are looking to buy the best budget monitor for graphic designing which has all of these features, check out our thorough buying guide and recommendations for them.
Gaming Monitors vs Graphic Designing Monitors' Specs: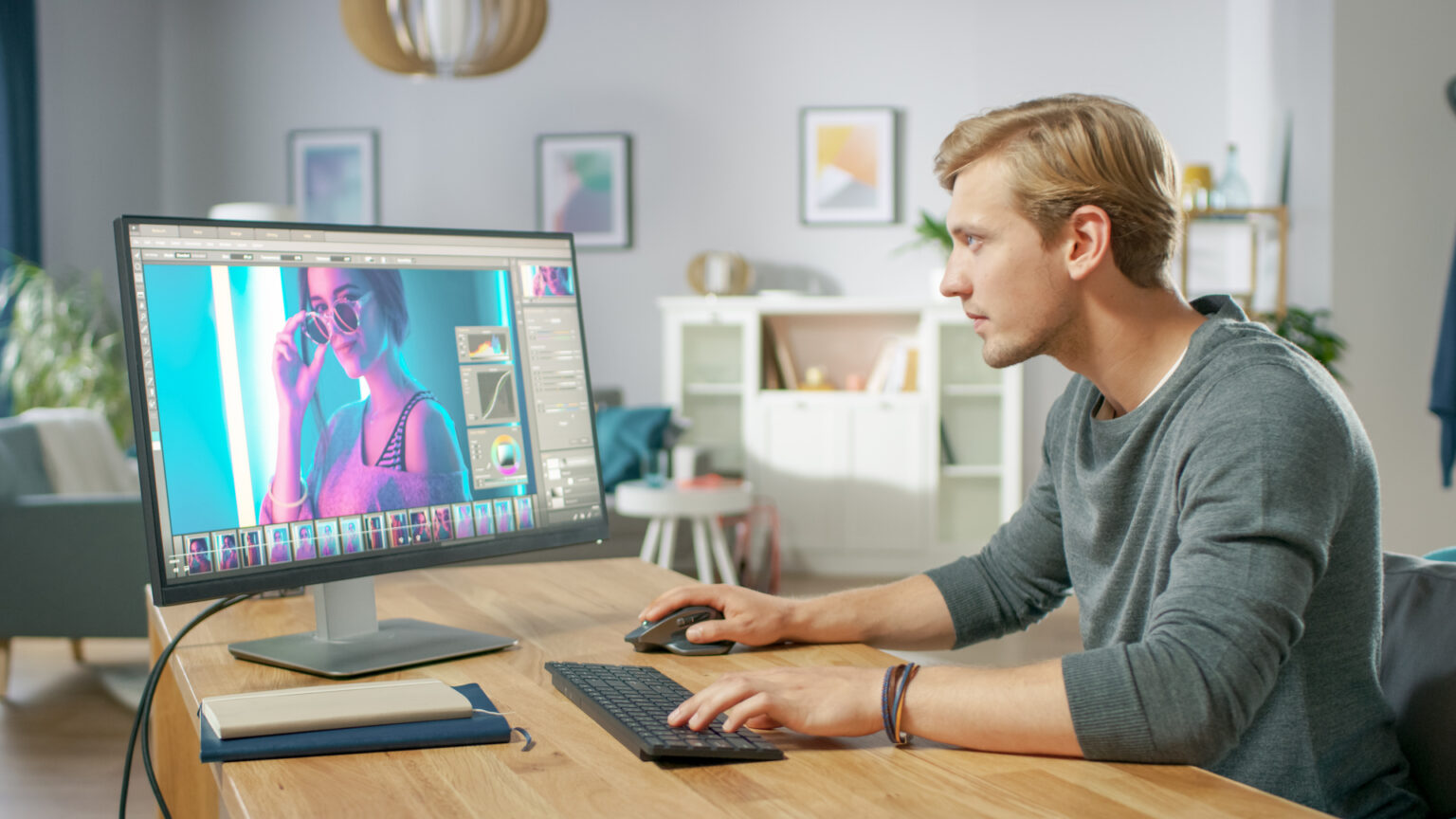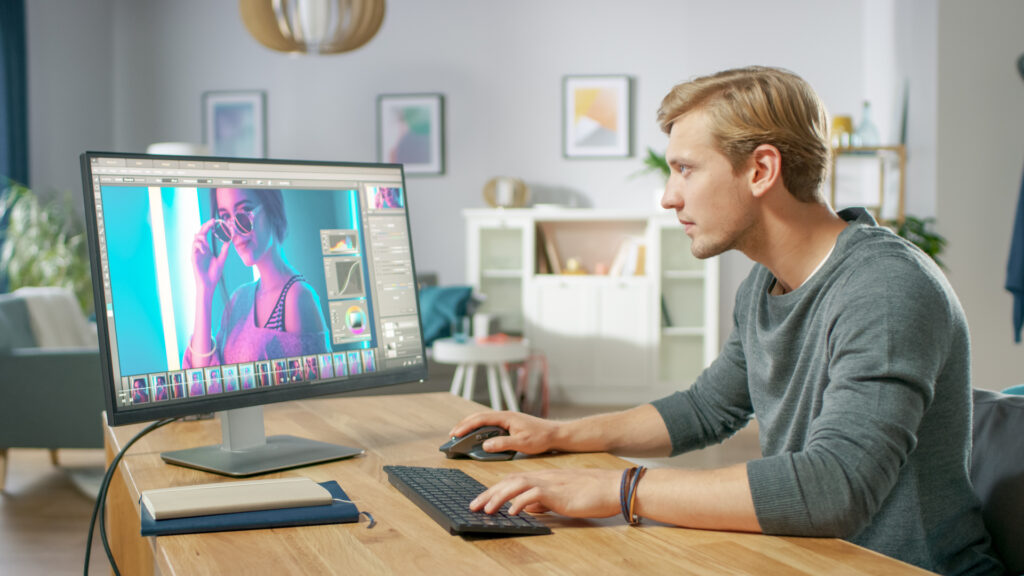 Now the gaming monitor's requirements are a little different from those of graphic designing. Gaming monitors are more performance-centric rather and not productivity-centric. They have features like very high refresh rates and very low response time ( ~4ms ) so that the fast-moving objects and screens will seem more smooth and less lagging. In order to achieve that, some of the gaming monitors use Twisted nematic (TN) Panels instead of IPS, which increases the performance but may have a negative effect on the color accuracy (important for graphic designing).
With that said, most of the newer gaming monitors are now equipped with IPS displays because of the lower production cost and increased image quality as well. So to answer the final question;
Are gaming monitors good for graphic design?
In short, yes, gaming monitors can be good for graphics design. Just you have to make sure to buy a monitor that is both performance-centric as well as productivity and image quality-centric keeping in mind all the features described above. If you are looking to buy a monitor for graphic designing with the perks of being able to play games on it, check out this list of our recommendations.