Moving into an apartment of your own in the big city is a huge milestone. It is a sign that you have made it and you are ready to take on the tough challenges that life throws your way. Apartments are compact residential spaces, consisting of one to three bedrooms, and are part of a larger building. You can rent an apartment for a short time, or buy one, in which case it is called a "condo." One of the winning attributes of this living space is that it provides an extra level of protection and support from the other apartment dwellers, who are living within the same high-rise.
Since you're huddled close together with neighbors in an apartment complex, you may be inclined to think that apartments are immune to break-ins, thefts, or vandalism. However, a significant majority of burglaries are conducted in such buildings. This is why investing in an apartment security system is a wise move, whether you're renting the space or owning your personal condo. What are the key factors you should consider? Which security devices should you buy for your apartment? Find out below.
What is a Home Security System?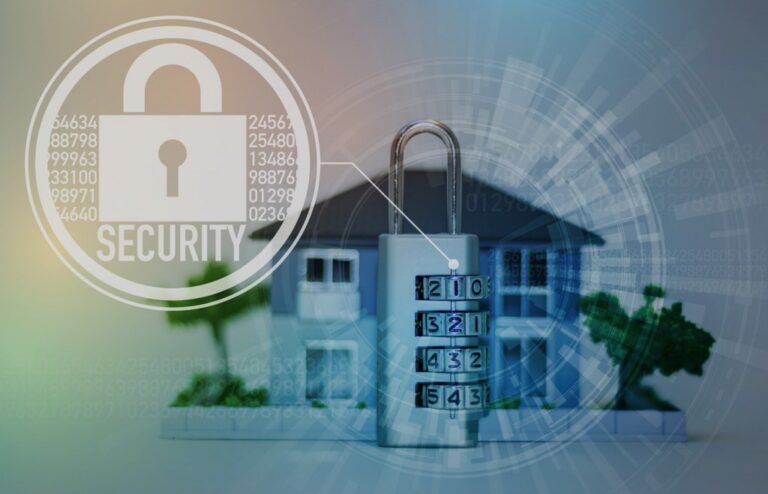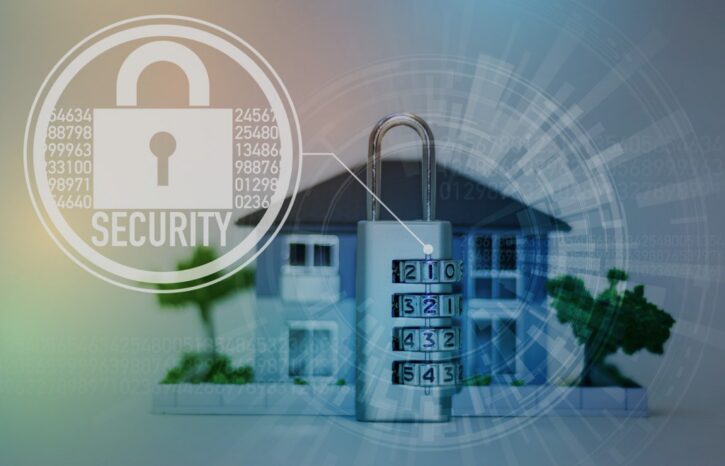 A home security system is a collection of devices and gadgets, which work together to monitor your living space, alert you in case of a break-in, and shield your apartment in a blanket of security. These devices make it hard for burglars to enter your home without being noticed. Especially, if your home security system is smart, it can communicate internally to streamline performance and give you a centralized control, so you can always stay one step ahead of the game. A smart security system needs internet access to work. Check this site to acquire such a connection, and protect your apartment in your absence.
What are the Security System Preferences of Apartment Residents?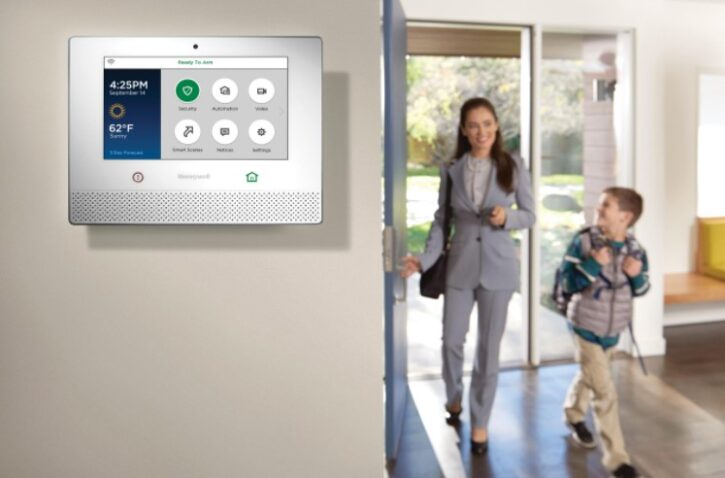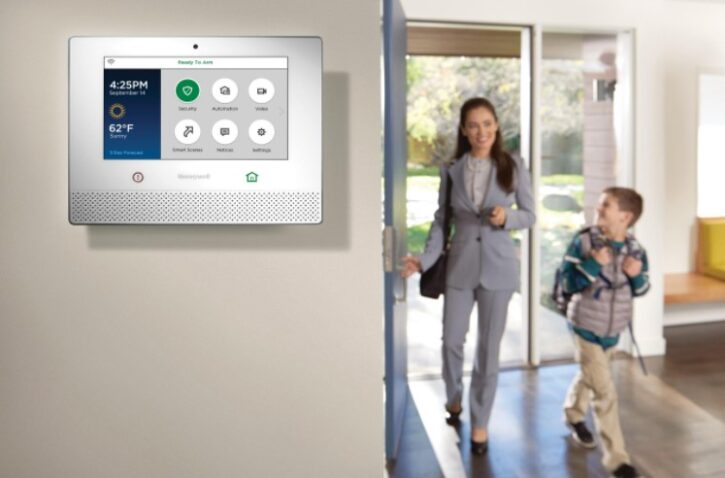 Since an apartment is a distinct unit, investing in a one-size-fits-all security system might not be a sound idea. Security conditions for apartments are different from those of large estates. Here are the key preferences of apartment residents when it comes to security systems:
Wireless – The first thing you need to take into account is whether your apartment building has rules about drilling into walls or installing elaborate home security wiring. When you live collectively in a complex, you have to abide by the rules. You can confirm this with the apartment management office. To avert such a hassle altogether and avoid jeopardizing your deposit, invest in a wireless security system, which works just as well as a wired one.
Portable – Another preference of apartment residents is a portable security system. Portability means that you can move the security devices around the apartment easily and change their position whenever and however you want. You can also uninstall your security devices and reinstall them in a new home when you move away. This way, it acts as a one-time investment and prevents your hard-earned bucks from going down the drain.
Contract-Free – Apartment renters are temporary settlers and the last thing they want is to sign a contract commitment with a home security company, which they might not be able to stick to for long. So, home security systems that come contract-free are generally preferred by apartment residents.
What are the Best Security Devices for Apartments?
You may find hundreds of security gadgets designed for apartment residents, but the following three are our top recommendations for safe and secure living.
1. SimpliSafe Wireless Home Security System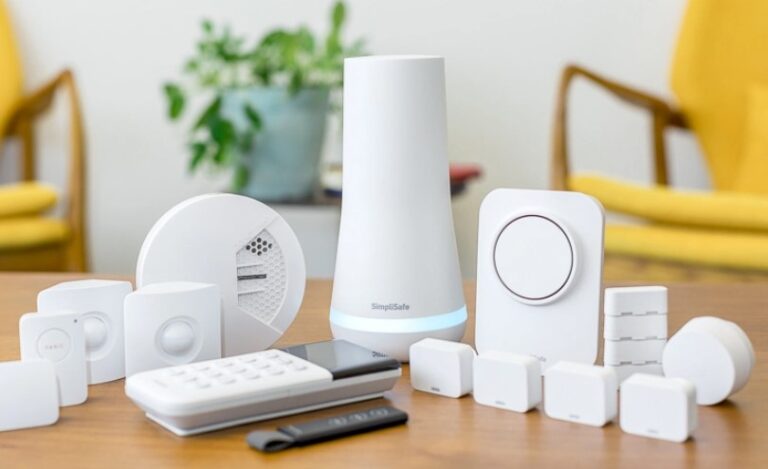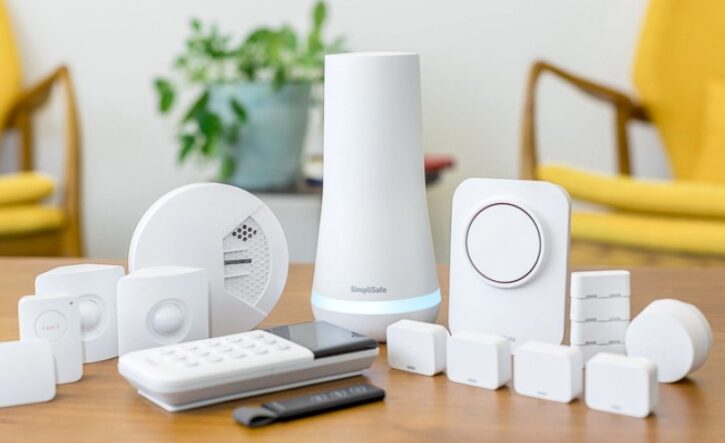 Wireless: ✔
Portable: ✔
No Contract: ✔
SimpliSafe is an ideal home security solution for apartments and small households. The kit comes with eight to nine devices, including a panic button for contacting the authorities discreetly, motion sensors for catching suspicious movement in and around your apartment, entry sensors to guard your windows and doorways, a keypad to arm and disarm your home security with a touch, and a sophisticated base station with a 95-decibel built-in siren to raise alarm upon possible intrusion.
Not only that, you can set the system up without requiring any tools or drilling. Just plug in the base station and position your sensors at vulnerable points. The SimpliSafe Wireless Home Security works with Alexa and Google Assistant, as well, which means you can use voice commands to operate your hub and sensors.
2. Arlo Pro 3 Spotlight Camera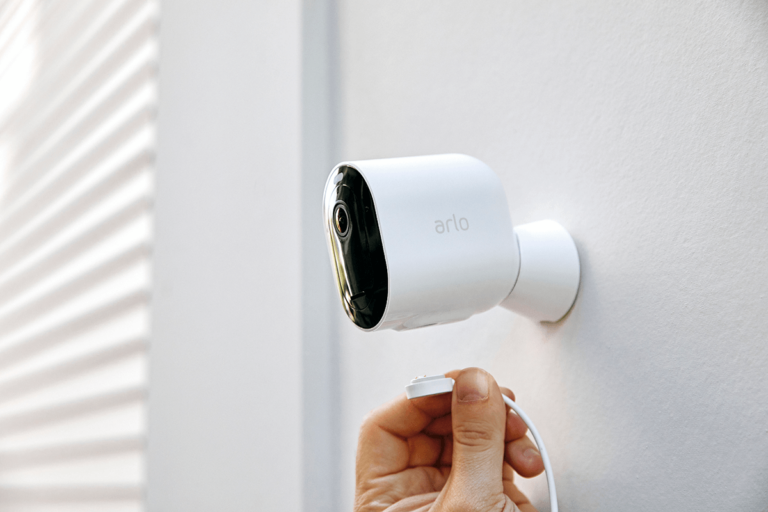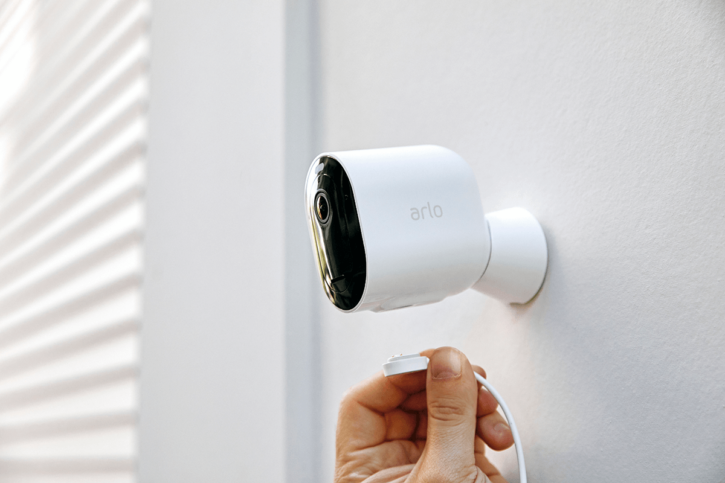 Wireless: ✔
Portable: ✔
No Contract: ✔
Arlo is known for its award-winning product designs that deliver an exceptional user experience. Its Pro 3 Spotlight fits the surveillance requirements of apartment residents, unlike anything. This is a versatile home monitoring camera, which can be placed indoor or outdoor. The integrated spotlight serves as a deterrent for burglars who target empty apartments. The camera records video in 2K HDR and captures motion even at night through its night vision technology.
Moreover, the advanced AI reduces the possibility of false alarms by expertly differentiating between human guests, pets, or tree branches. The Arlo Pro 3 Spotlight Camera is quick to set up, comes with six months of rechargeable battery life and a year of cloud storage, which you can access and view anytime.
3. Ring Peephole Cam with Ring Chime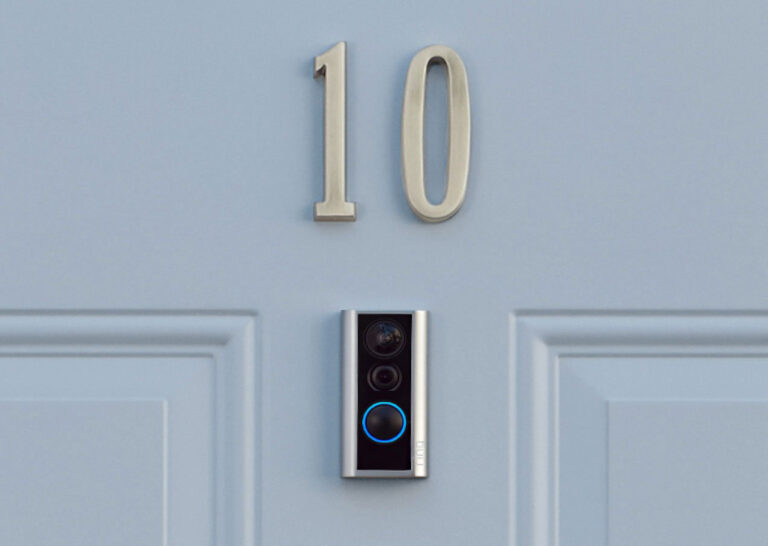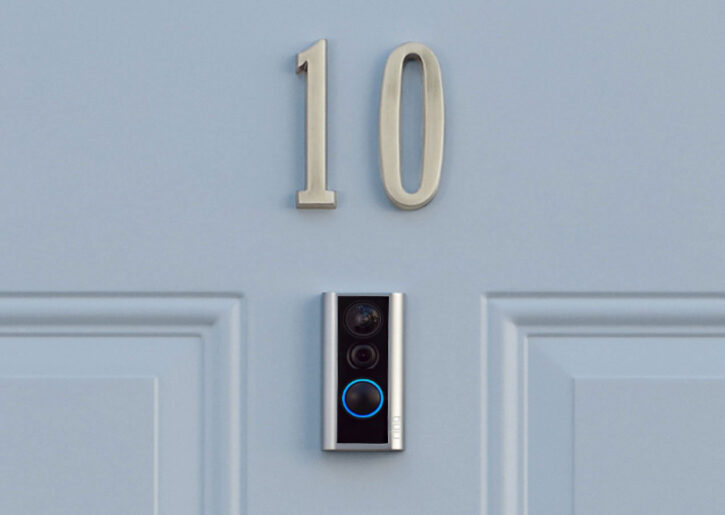 Wireless: ✔
Portable: ✔
No Contract: ✔
Ring replaces your average peephole with a state-of-the-art video doorbell. It records a high-quality Live View stream of anyone who comes at your threshold and alerts the advanced motion sensors, already integrated into this doorbell system. Once you receive the real-time push alert on your mobile about a visitor, you can choose to see them, speak to them and hear them out remotely.
The ring is also compatible with Alexa. This empowers you to connect the system with other Alexa-friendly security devices and use the digital voice assistant to your full advantage. With the Ring Peephole Cam and Ring Chime, you can always know who is out there, lurking around your apartment door. Installing it is also super-easy. Just unscrew your plain peephole and attach the video doorbell. That's it!
Wrapping Up
No matter where you live, on a large estate, or in a small apartment, you should never compromise on home security. The world is becoming an unsafe place to be, and if you're not conscious of the looming dangers, you'll end up falling a victim to theft, vandalism, or worse, home invasion. So, get your hands on the aforementioned security devices for apartments right away to protect your condo, valuables, and most importantly, your loved ones.