You got yourself a new apartment and now you still need to make a place where you will eat, sleep, sit, and relax. But there is one problem: The apartment is way too small! The sofa will take up the whole space and the dresser will take half of the room. However, it doesn't have to be that way. Even a small apartment can be beautiful and functional, to follow your lifestyle – and be, above all, tailored to your needs.
We have prepared a few tips that can help you with choosing furniture for small spaces. Therefore, we present you with her majesty – a two-seater sofa that can make your space more beautiful and less cramped.
Arranging Small Apartments
Although many people dream of huge apartments and houses – most of us are not able to own them. Still, you don't need to despair. On the contrary! Small apartments sometimes have big advantages. First of all, there are significantly lower equipment costs, then lower utility costs – as well as less time required to clean up the mess. Small apartments can be adorable, cute, and have irreplaceable charm and comfort. They can exude hospitality and coziness – only if you know how to decorate your small space with style.
Sofa In A Small Room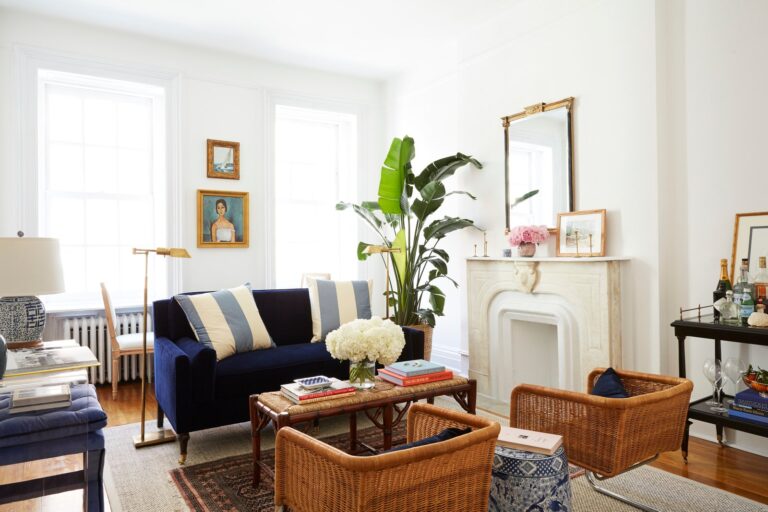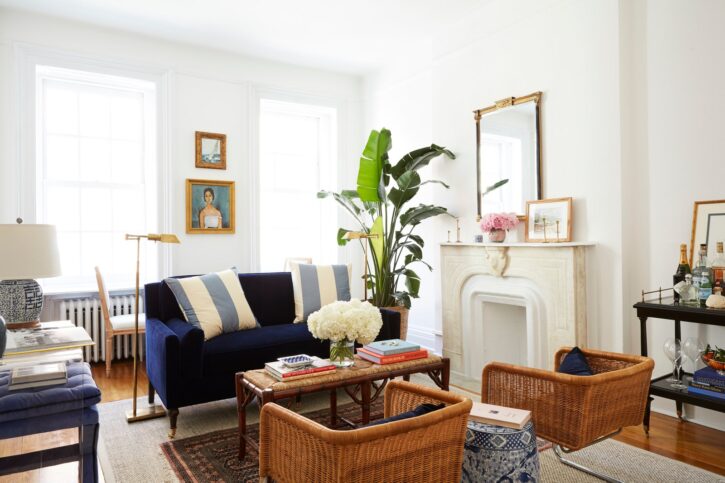 The sofa is the central part of every living room – so it is the same in small apartments. However, given that we are limited by small space, we often ask ourselves: Is it at all feasible to achieve such comfort in a small area? Of course, you can achieve that! People usually decide to furnish small apartments so that they can be used as rationally as possible – which is quite understandable. However, when arranging the living room and buying a sofa, not many people pay attention to the design and style – and that can completely change the entire impression. The fact that the apartment is small doesn't mean that you don't have the right to play with style and colors – and to ensure the practical use of space. There may be little space in your apartment, but that doesn't mean that your decoration options are limited only to functionality. Want a sofa in a small space? You can have it!
Her Majesty – Two-Seater Sofa
There is almost no room, small or large, in which one such piece of furniture cannot find its place. Moreover, the small living spaces are designed for beautiful two-seater sofas, which will not only provide an additional place to sit – but will also bring a dose of sophistication and style. In addition, if there is simply not enough space in your small living room for a large corner or sofa – a small two-seater is your trump card. Another reason is that one such piece of furniture encourages closeness between partners. Unlike large corner sets where everyone chooses their own corner – on this one piece of furniture you simply have to be in the arms of a loved one. And the third reason that will especially delight lovers of good books, is that a two-seater like this can serve you well in your small reading corner. If your armchair is too small, in a comfortable nest like this – you will definitely be able to put it into practice.
Best Two-Seater Sofas For Small Apartments
1. NED Teddy Boucle 2 Seater – Polar Bear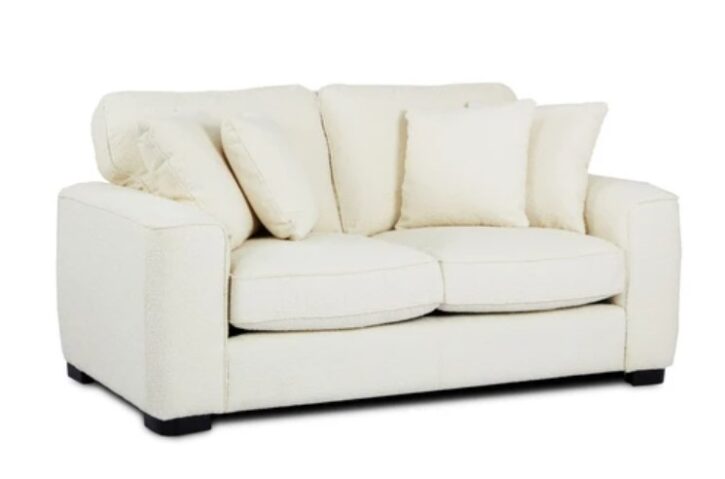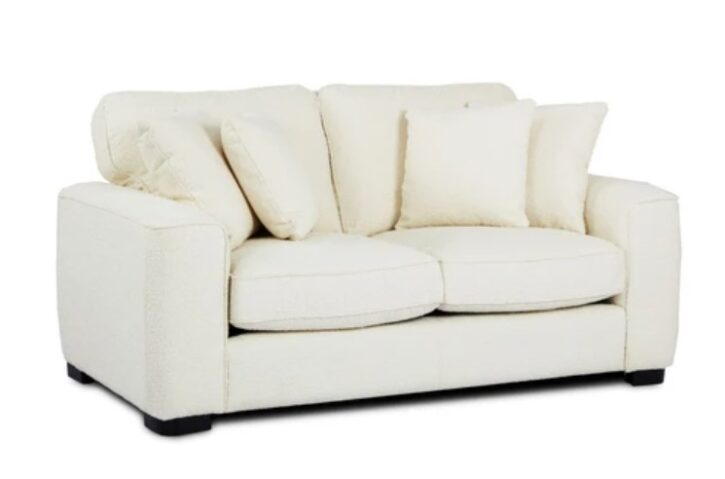 If you want an elegant two-seater with simple lines that will complete the modern look of your living room – then this is the right choice for you. Made in white cream color shades with solid wood sides – this sofa will perfectly fit into your small space. Its polar bear color will make the space visually larger – while the dimensions of the sofa will fit into almost any space, even the smallest one. This sofa is additionally enriched with comfortable pillows that will make you feel comfortable and even more relaxing. You can read more about its features, and you'll see that the price is also affordable. So, we can say that for what you pay – you will get more than you expect.
2. NATUZZI Fidelio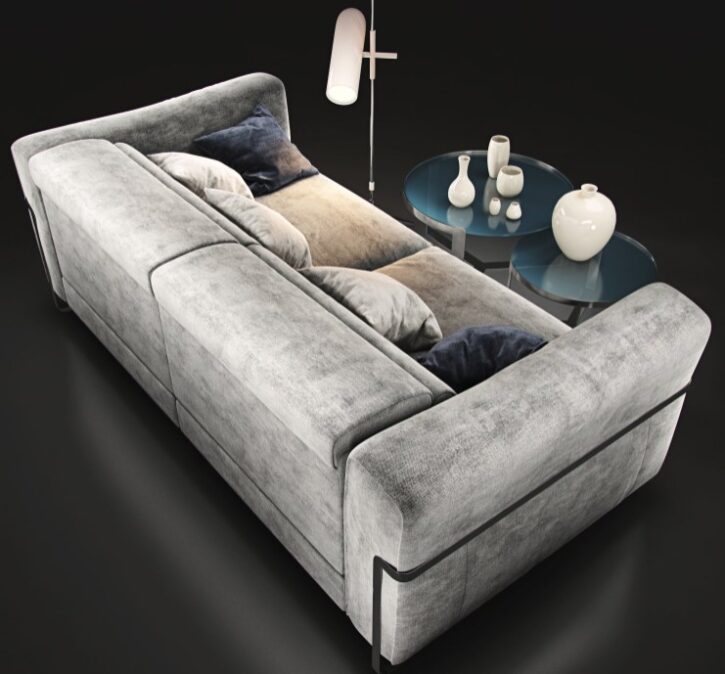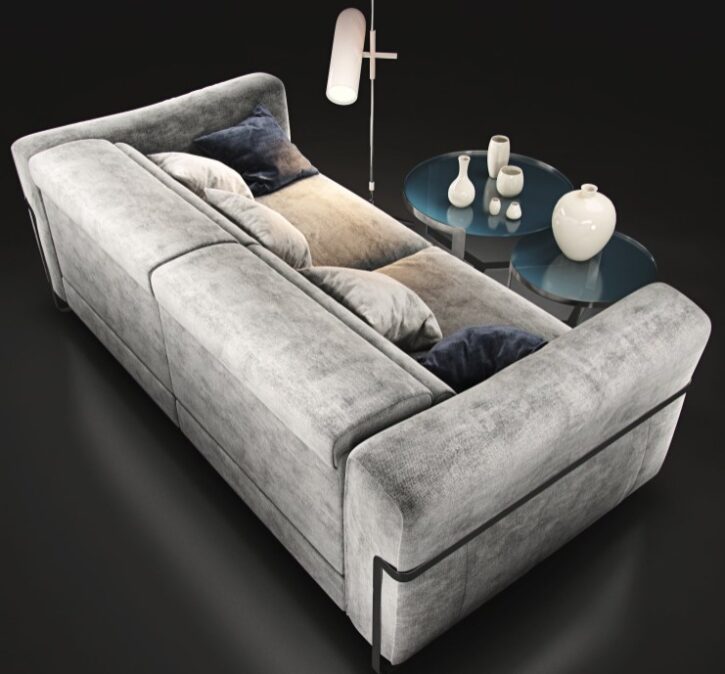 Two-seater sofas today are the perfect alternative to those big ones. They are actually an ideal piece of seating furniture for a small living room, office – or guest room. If you are looking for a piece of furniture that will meet your expectations with its size and functionality – a sofa like Fidelio from the Natuzzi furniture collection might be interesting. This sofa with straight and elegant lines is special because it has a high-tech relax mechanism. Fidelio is an innovative sofa model that is recognizable by its high level of comfort – and perfect handmade in the finest leather.
3. IKEA Klippan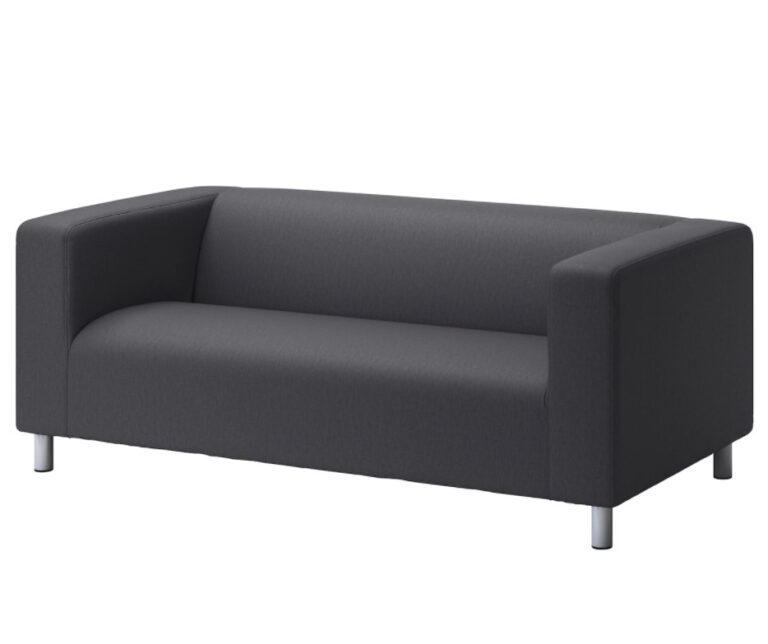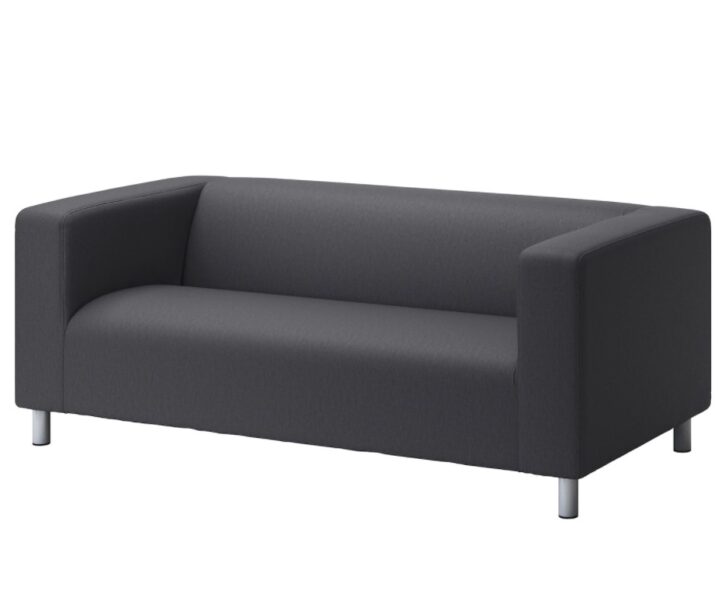 If you are a fan of retro interior design, this sofa will meet your expectations. Namely, this sofa model was launched in the 80's – and it is still among the favorite products of this brand. The minimalist design and legs that make it mobile are a guarantee that it will fit into any, even the smallest space. It is comfortable, fits almost anywhere – and has numerous covers to choose from. It is a modern and timeless classic.
Before Purchasing, Measure Your Space
You already know you should not buy pieces of furniture that are disproportionate to the size of the room you are furnishing. That sofa from the store can look beautiful in a furniture store, but the question is: How would its size fit into your apartment? Therefore, before buying a sofa or any other piece of furniture – always sketch the room or the entire apartment you are furnishing. Take care of proportion. Measure everything precisely, and try to envision what it's gonna look like when you put all the furniture you want in the room. In the sketch, enter furniture that you plan to keep or that you have already bought. Only then will you see how much space is available to you. This can sometimes be a challenge, but be patient and precise. If you can't do it by yourself, you can always ask interior designers for a good piece of advice.