Have you ever wanted a giant poster of your favorite band or celebrity behind your bed? Print posters for a seminar or your company's next event? Or for your wall art hobby? With modern printers and their software, you do not have to get a large format printer or consult a printing service.
If your printer features tiling or poster options in the layout, you do not have to worry about how to print poster size on home printer. With this feature and built-in programs like Windows Paint, you can print a large-sized poster on many standard-sized sheets and put them together.
Poster Printing Or Tile Printing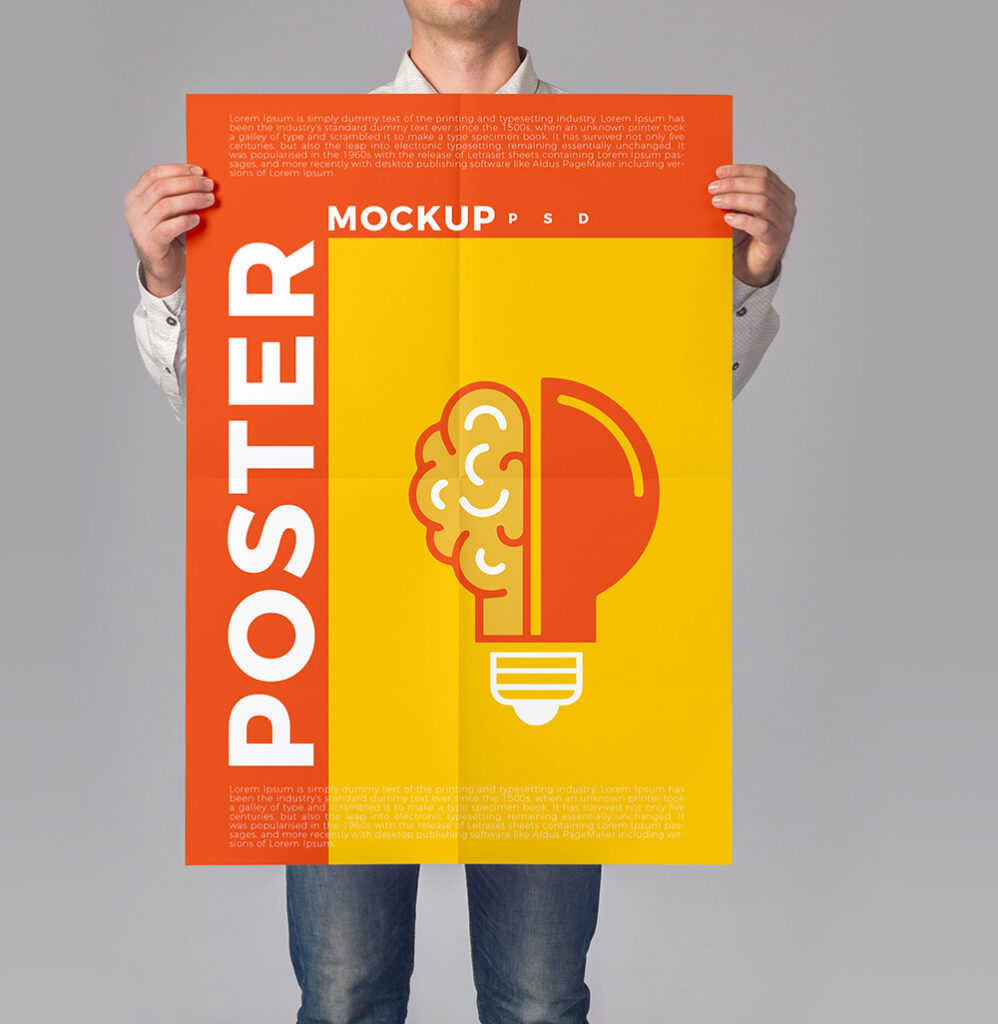 The standard printing size is A4. However, if you want a larger printout, there are two ways for that. You could either use a large format printer or use your regular home printer to print poster size or tile print. This means that you can print a large picture on multiple A4 sheets and then put them together as a poster.
What you will need is the best poster printer that has a poster printing feature and your regular, pre-installed windows paint program. While some professional work strictly requires a print studio's services, poster printing works exceptionally well for your office or home posters.
Guide On How To Print Poster Size On Home Printer
Here is a step-by-step guide to help you print the best poster for yourself.
First off, you need to power and prep your printer for poster printing. It includes loading multiple sheets for printing according to your poster size.
Open the document (poster) on your device that you want to be printed. Click on "Files" and then the "Print" option from the drop-down menu.
A printer dialog box will appear, where you have to choose your desired printer from the list. Now click on the "Properties" or "Set up" option of the printer.
Here is the difference between standard printing and poster printing. You will have to change the paper size from the "Page Layout" section. It could either be a four-poster (2*2), a nine poster (3*3), or you could customize your layout according to your requirement.
Once the desired preference has been set, click on the "Ok" button. Preview your poster with the desired number of sheets in the "Print Preview" box, and click on "Print."
Now you will be left with multiple printed sheets of your poster in the form of tiles. Place the sheets according to the alignment. If the edges are rough or overlapping, trim them with a scissor. Make sure you place all the sheets correctly. With glue or tape, attach the sheets to the board.
Conclusion 
Poster printing on home printers saves you a lot of time and money. With this easy guide on how to print poster size on home printer, you can easily print it for your use without the struggle of going to a printing press. After all, why should you when you can easily print it at the convenience and ease of your home or office?